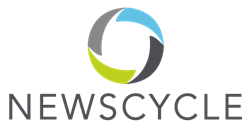 Bloomington, MN (PRWEB) November 30, 2015
Newscycle Solutions is pleased to announce the release of Newscycle Content v2015.1. The latest content management software upgrade includes major time-saving production tools, new components for searching and adding metadata, two-way integration with Newscycle's Advertising systems, and an early adopter program for social content sharing.
"Newscycle Content v2015.1 adds flexible publishing elements that simplify processes and improve workflows," said Kelli Chmielorz, Director of Product Strategy, Media Product Solutions. "The new features focus on empowering the user and providing the right tools to be more efficient and productive. The end-to-end publishing process is a lot easier with the high-quality features in this upgrade."
Newscycle Content v2015.1 provides users with the following tools designed to increase efficiencies:

One Touch Publishing - a new tool to increase production efficiency by predefining publishing assets. Users will be able to focus on creating content rather than searching and tagging content.
Quick Tags – no more searching to add files to a story. A flexible, predefined Quick Tag includes all the tagging needed to publish. In addition, multiple article types and selected elements are now available in the Quick Tags framework.
New Browse and Search Component - reduces production time by making searching and browsing simpler and more efficient. Users begin typing in the search field and relevant items are listed for selection. For browsing, a pop-up dialogue including all elements is easily accessed by hitting "enter."
Password Manager - no need to contact support when a Newscycle Content password is forgotten. An email is sent directly to the user with reset instructions.
Improved Integration with Newscycle Advertising - enables a more advanced integration between the Newscycle PGL dummy tool and the content system. Also, ad placement details are reported back to the advertising system, providing sales teams with valuable information to share with advertisers and agencies.
Social Media Integration – available in our early adopter program, social media integration enables users to create social media posts on Facebook and Twitter as a part of the authoring process. Social media fields have been added to Adobe InCopy to make the process more efficient.
About Newscycle Solutions
Newscycle Solutions, which was formed by the combination of DTI, SAXOTECH, Atex AdBase and MediaSpan, delivers the most complete range of software solutions for the global news media industry, including news content management, advertising, circulation, audience, and analytics. Newscycle is a trusted technology partner serving more than 1,200 media companies with 8,000 properties across more than 30 countries on six continents. The company is headquartered in Bloomington, MN and has U.S. offices in Florida, Michigan and Utah; with international offices in Australia, Canada, Denmark, Germany, Malaysia, Norway, Sweden, and the United Kingdom. For more information, go to: http://www.newscycle.com.
Media Contact:
Lisa Speth
Newscycle Solutions
Marketing Communications Manager
lisa.speth(at)newscycle(dot)com