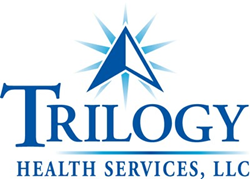 Verian's experience in our industry and their dedicated team made them a natural fit for us.
Charlotte, NC (PRWEB) December 02, 2015
Verian's cloud-based Purchase-to-Pay (P2P) software suite was recently selected by Trilogy, a Louisville-based provider of senior healthcare and hospitality services, to achieve total spend under management and garner significant savings.
Trilogy chose Verian as its eProcurement partner primarily for:

Insight into and automation of Trilogy's high-volume invoices in order to streamline processes
Improving buying power by consolidating and maximizing supplier spend
Driving contract compliance
Monitoring of enterprise-wide spend
"The purchasing function is critical to our business. We knew we needed a system to not only help us identify savings, but to keep us organized and efficient during each purchasing and accounting process," said Paul Plevyak, Senior Vice President of Finance at Trilogy Health Services. "Verian's experience in our industry and their dedicated team made them a natural fit for us."
"Our team is inspired by Trilogy's mission to allow their residents to live the highest quality of life possible. As they continue to fulfill their mission, we look forward to helping them do so in a more streamlined, cost-effective way," said Tehseen Dahya, President and CEO at Verian. "We are honored to partner with Trilogy."
Verian is the leading provider of purchasing and invoice automation software for long-term housing and healthcare providers, among other industries. For more about Verian, tune in to our 15-minute webinar, Introduction to Verian, on December 3, at 2:00pm EST.
About Verian
At Verian, we help organizations achieve world-class cost control by putting all spending details at their fingertips in our broad, comprehensive purchase-to-pay software suite. With over 200 successful implementations, we get it right the first time, configuring software solutions that address companies' unique challenges and industry-specific complexities. We drive value beyond implementation by helping organizations bring every pocket of spend under management with their proven See-Manage-Save™ approach. Learn more at http://www.verian.com.
About Trilogy Health Services, LLC
Trilogy communities offer a full range of personalized senior health and hospitality services, from independent and assisted living, to skilled nursing and rehabilitative services in 96 senior living communities throughout Indiana, Ohio, Kentucky and Michigan. Trilogy's senior living services are delivered by staff specially trained to honor and enhance the lives of our residents through compassion and commitment to exceeding customer expectations. To learn more about Trilogy Health Services, visit their website at http://www.trilogyhs.com.