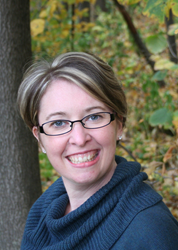 Join me at SharePoint Fest Chicago for practical guidance on how you can automate the processes your business users' hate and create impactful ROI case study summaries to highlight your wins.
Chicago, Illinois (PRWEB) December 01, 2015
Sarah Haase to deliver a workshop and two sessions at this annual technology conference which will be held December 8-10, 2015 at McCormick Place South.
Attend SharePoint Fest Chicago where attendees will be able to attend technical classes and workshops – taught by Microsoft Certified Trainers, Microsoft engineers and Microsoft MVPs – covering Enterprise Content Management, Power Users, Social SharePoint, Business Value, Implementation/Administration, Office 365, Workflow, Business Intelligence, Special Topics & SharePoint Development. Choose one complete learning track or mix & match based on what content best meets attendee's and their organization's current needs!
At SharePoint Fest Chicago there are sessions created for SharePoint administrators, software developers, information architects and knowledge workers which will ensure that attendees and their team walk away with as much knowledge as they desire to truly leverage SharePoint in their current environment!
Web Site: http://www.sharepointfest.com/Chicago
Sarah Haase's workshop:
8:30 am Tuesday - Cowboys versus Ninjas: A SharePoint user adoption workshop
It's a SharePoint grudge match! Attendees have the SharePoint enthusiasts in one corner, prepared to hurtle over any and all obstacles in their attempt to chase down and win over the Microsoft naysayers. The SharePoint cowboys are waiting in the wings, ready to jump in feet-first to ride roughshod over best-practices and deploy SharePoint Designer customizations with abandon.
If this sounds familiar, attendees are heading into the perfect storm. Yes, successful SharePoint implementations are all about people. But what unique blend of personalities and roles do they need to drive lasting adoption? And how do they avoid common implementation pitfalls that lead to unused sites, overworked administrators and file repository rage?
This half-day workshop takes attendees on an evolutionary quest. They will examine user adoption myths, explore the role social epidemics play in user adoption and give them real-life tools they can use to "cross the chasm" and make SharePoint THE tool their users don't want to live without. They will also be given practical tips for identifying and engaging their key constituencies—from their cowboys and ninjas to their SharePoint enthusiasts, naysayers, tummlers and stragglers.
Driving lasting, effective enthusiasm for SharePoint CAN happen—no grudge match required.
Level: ALL
Sarah Haase's sessions:
3:00 pm Wednesday: Escaping the land of confusion: How to create effective business process solutions in SharePoint
Are users caught in an infinite loop of overgrown, outdated processes? Are their end-users stuck in a rut, copying data between an endless string of Excel spreadsheets? If so, this is the conference session for them! They will explore common process engineering methodologies, outline the "universal truths" that will help them relate to their business users and expose the "forgotten layer of content management" that exists at most organizations. Then it's GO TIME! They will outline a formula for finding their alpha project, provide a streamlined storyboarding/requirements gathering process and show them how to incorporate ROI valuations into their project timeline.
They will leave this session with a "couch-to-success" plan for building effective business process solutions.
3:50 pm Thursday - When cookie-cutter user adoption doesn't cut it
Most users learn from others. They look for leaders in a given field, learn how they do things and try to replicate their formula for success. This approach seems logical, doesn't it? Identify, learn and replicate. Unfortunately, user adoption isn't a cookie-cutter exercise. Attempts to take good Collaboration ideas (ideas that drive effective governance and successful user adoption) and re-use them often fail. In this session, attendees will examine why reused ideas and solutions often fail and offer practical ideas for overcoming this re-use barrier. They will also discuss their real-life experience integrating innovative governance and user adoption strategies across companies. They'll learn how to examine their users, their culture and their Collaboration goals so they can tailor others' solutions to meet their needs.
About Sarah Haase
Sarah Haase is an information architect and corporate librarian with more than 15 years of knowledge management, technical writing, and business process re-engineering experience. From building wikis and other online knowledge bases to supporting content management system implementations, Sarah has focused on using technology to enable efficient information storage/retrieval. Her SharePoint specialties include user adoption, governance, business process automation and documenting SharePoint's Return On Investment (ROI). To date, these efforts have netted more than $1 million in annual cost savings. Sarah's Blog: http://sarahlhaase.wordpress.com