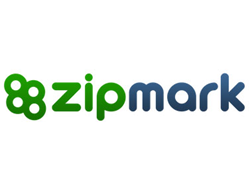 Zipmark presented us with a payment solution that met our needs and resolved difficulties we've faced when dealing with traditional banking methods
New York, NY (PRWEB) December 01, 2015
Zipmark®, the online payment solution that enables businesses to easily make or accept secure digital check payments, announced today it signed a new client,Lighthouse Property Insurance Corporation (Lighthouse), an admitted property and casualty insurance company authorized to write policies in Louisiana, South Carolina, North Carolina and Texas. Zipmark's innovative payment system will now automate Lighthouse's commission payments to its network of independent insurance agents. Through Zipmark, businesses can easily send and receive funds, at minimal cost, to and from multiple bank accounts, improving company and employee cash flow in the process.
Lighthouse offers competitive rates and comprehensive coverage in insurance products that include homeowner's, condo, flood, renters, and dwelling fire insurance policies. These products are sold and distributed through a network of licensed, professional, independent insurance agents. Lighthouse believes that its employees are a vital part of the organization's continued success and advancement, and exceptional customer service is paramount to the company's practices. Through Zipmark's streamlined payments process, Lighthouse will now avoid the slow inconvenience of paper checks, and instead deliver faster and secure payouts directly to its insurance agents' checking accounts at a competitive cost.
"We are excited to make our first venture into the insurance industry and to work directly with Lighthouse Property Insurance Corporation to improve the delivery of commission payments for agents," said Jay Bhattacharya, CEO and co-founder of Zipmark. "We share Lighthouse's pride in exceptional customer service and the need to relieve business pain points that act as an obstacle to retaining top relationships. Through our payment solution, Lighthouse insurance agents will receive their payments quickly, securely, and directly into their checking accounts, improving their business cash flow all the while saving Lighthouse from costly fees associated with traditional banking solutions."
"Zipmark presented us with a payment solution that met our needs and resolved difficulties we've faced when dealing with traditional banking methods," said Scot Moore, Executive Vice President of Lighthouse. "Lighthouse looks forward to working with Zipmark to deliver fast, reliable and secure payments to agents participating in our ACH commission program."
Already more than 150 companies have processed more than 1MM transactions using Zipmark. The digital payments platform is changing the way companies manage their operations and disburse payments to their customers, employees, and merchants. Many businesses opt for traditional paper checks as a result of exorbitant transaction fees associated with other types of payment options such as card processing and ACH. Through Zipmark's API, businesses easily integrate and implement a fast and secure payment experience for their customers, enabling them to send and receive funds faster than traditional bank-offered ACH.
Zipmark recently acquired WorkingPoint, positioning the company as an all-in-one payment platform that streamlines the entire financial process for small- and mid-size businesses.
Disclaimer: Zipmark® is a registered trademark of Zipmark, Inc. All other copyrights and trademarks within the release are property of the respective brands.
About Zipmark
Zipmark is an online payment solution enabling businesses to easily make or accept secure digital check payments. Zipmark is dedicated to reducing the amount of time and money it takes businesses to collect and deposit their payments. Through Zipmark, businesses can easily integrate with the platform and benefit from a lower cost alternative to credit and debit cards. The company was launched in 2010 by Jay Bhattacharya and Jake Howerton, and is based in New York City. Zipmark's investors include Village Ventures, Contour Venture Partners, NYC Seed, High Peaks Venture Capital, Scout Ventures, Shai Stern, Don Layden and the New York City Investment Fund. http://www.zipmark.com
About Lighthouse Property Insurance Corporation
Established in 2008, Lighthouse Property Insurance Corporation is an admitted property and casualty insurance company authorized to write in Louisiana, South Carolina, North Carolina and Texas. Lighthouse's products include homeowners, condo, renters and dwelling fire insurance policies that are sold and distributed through licensed, professional independent insurance agents. A Financial Stability Rating® of A, Exceptional, from Demotech, Inc. has been assigned to Lighthouse. Additional information is available at http://lighthousepropertyins.com/.
# # #