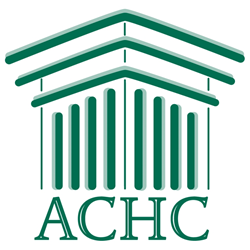 Cary, NC (PRWEB) December 01, 2015
ACHC has spent the month of November, National Hospice and Palliative Care month, reflecting on the Centers for Medicare & Medicaid Services (CMS) advanced care planning reimbursement ruling. In the CY2015 final rule, published late in 2014, CMS established the two Current Procedural Technology (CPT) codes for physicians to document advance care planning conversations: one code is for the first 30 minutes, and a second add-on code is for additional 30-minute conversations. With the CY2016 final rule, Medicare Part B reimbursement for these critical interactions becomes effective January 1, 2016.
As an accreditation organization committed to helping ensure hospice providers deliver the highest quality of care to their patients, ACHC has always placed a high value on end-of-life planning. ACHC is in full support of the new rule that will compensate physicians who initiate these often complicated but important conversations with Medicare beneficiary patients.
"ACHC hopes that this new emphasis placed on advanced care planning will help educate caregivers and families when making decisions about their loved one's end-of-life care," said Teresa Harbor, ACHC Clinical Director. "We anticipate that these discussions will lead to patients accessing hospice care sooner, allowing them to benefit from the full range of hospice services and ultimately improving the end-of-life experience for all involved."
ACHC Accreditation helps deliver value to hospice providers by holding them to the highest industry standards and educating them on best practices. Accreditation University, ACHC's educational services division, offers a variety of tools and training opportunities to help prepare hospice providers for accreditation. Accreditation University is holding its next hospice workshop on December 8, 2015.
ACHC is a not-for-profit accreditation organization that has stood as a symbol of quality and excellence since 1986. The organization has CMS Deeming Authority for Home Health, Hospice, and DMEPOS and a Quality Management System that is certified to ISO 9001:2008. ACHC is the provider's choice for accreditation because of its personal Account Advisors, relevant and realistic standards, competitive pricing, and consultative approach to accreditation.
For more information on ACHC Accreditation programs, or to download free accreditation standards, please visit http://www.ACHC.org or contact customerservice(at)achc(dot)org or 855-937-2242.