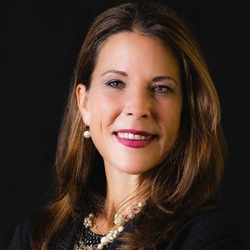 Chicago, Ill. (PRWEB) December 01, 2015
Karen DeRose, CFP®, CRPC®, managing partner of DeRose Financial Planning Group and registered representative of Lincoln Financial Advisors, was recently named to the inaugural InvestmentNews Women to Watch list, a new feature which recognizes female advisors and executives who have elevated the financial advice industry through their success, leadership, willingness to share their expertise and contributions to the community. DeRose was one of 20 women selected from a pool of over 400 nominees reviewed by InvestmentNews, a leading trade publication within the financial services industry.
"As a financial advisor, Karen is extremely committed to her clients, proven by her highly successful and growing practice," said John DiMonda, head of Lincoln Financial Advisors. "She is also a very well-respected and inspirational leader within our organization and throughout the industry as a whole. Her spirit of collaboration and desire to help her peers is consistently recognized and I know she will continue her success and achievements for years to come."
With close to 20 years in the financial services profession, DeRose is co-founder and current chair of The WISE Group (Women Inspiring, Supporting and Educating), a collaborative organization within Lincoln Financial Network for women financial planners. She is also involved in a number of industry organizations including the Financial Planning Association (FPA) of Chicago, the BNI Wildfire Chapter, The Executive Guild, The N.S. Collaborative Law Practice Group, and The Eldercare Resource Group. Additionally, DeRose is past chair and current member of The Resource Group, an organization comprised of the top 200 financial advisors within Lincoln Financial Advisors.
DeRose has earned several awards including the Women's Choice Award for Financial Advisors, an award co-created by WomenCertified® and the Women's Institute for Financial Education (WIFE) that helps women identify financial advisors and firms that provide quality service and strong commitment to their female clientele. Additionally, she has been named to the Women in Financial Services (WIFS) Circle of Excellence Award every year since 2011, and was recently highlighted in the WIFS debut book.
Outside of her professional endeavors, DeRose is an active member of Holy Cross Church in Deerfield, Ill., Habitat for Humanity, and Spirit Air LLC.
About Lincoln Financial Network
Lincoln Financial Network is the marketing name for the retail sales and financial planning affiliates of Lincoln Financial Group and includes Lincoln Financial Advisors Corp. and Lincoln Financial Securities Corp., both members of FINRA and SIPC. Consisting of almost 8,500 representatives, agents, and full-service financial planners throughout the United States, Lincoln Financial Network professionals can offer financial planning and advisory services, retirement services, life products, annuities, investments, and trust services to affluent individuals, business owners, and families.