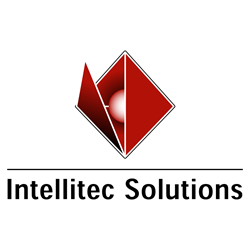 Wilmington, DE (PRWEB) November 30, 2015
Rick Sommer, president of Intellitec Solutions, will be a guest lecturer at a University of Delaware Accounting and Management of Information Systems course. Based in Wilmington Delaware, Intellitec Solutions is an established provider of accounting software solutions for mid-market businesses. Sommer will speak at before student in the Enterprise Resource Planning (ERP) Systems class. The course focuses on complex business processes in today's multi-facility, multi-national, wired and wireless world, and what firms look for in an integrated ERP software package. From this, students gain hands-on experience ERP systems, and a better understanding of the integrated nature of business processes in today's world.
Sommers lecture will focus on his 30 years working with ERP systems, including Microsoft Dynamics SL, Dynamics GP and Intacct cloud accounting software. The presentation will cover technology trends and key commercial needs; the benefits of improved ERP, such as increased automation, improved insight into fiscal performance, and adaptability for business growth; and a discussion on cloud-based applications vs. traditional on-premise ERP software.
About Intellitec Solutions
Intellitec Solutions is a leading ERP and CRM provider strategically located along the influential business corridor between Washington and Philadelphia. Specializing in Dynamics GP, Dynamics SL, Microsoft CRM and Intacct, they have conducted thousands of engagements helping companies in diverse industries choose and implement software solutions to improve financial or customer relationship management. Using a proven system designed to maximize efficiency and business insight, Intellitec Solutions team of seasoned professionals provides value-added expertise to their clients. For more information or to schedule a demo of our solutions, please visit http://www.intellitecsolutions or call 866-504-4357
# # #
All company and product names mentioned herein may be trademarks of their respective owners.