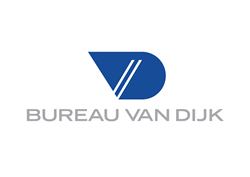 In terms of value November has been a disappointing month for North America, although one positive is that volume increased both month-on-month and year-on-year.
New York, NY (PRWEB) December 01, 2015
There were 1,556 mergers and acquisitions (M&A) deals worth a combined USD 121,727 million targeting North American companies announced in November. Value declined 49 percent from USD 238,671 million in October, and 38 percent year-on-year.
M&A targeting US-based businesses followed a similar trend as volume rose 25 percent from 1,009 deals to 1,263 month-on-month, in spite of a 51 percent decline by value (November: USD 115,334 million; October: USD 234,471 million). Dealmaking followed the same pattern year-on-year as volume rose from 1,003 deals while value declined from USD 188,989 million. Canadian investment improved month-on-month by value as 293 transactions worth a combined USD 6,453 million were announced, compared to 290 deals worth USD 4,199 million in October.
Lisa Wright, Zephyr director, said: "In terms of value November has been a disappointing month for North America, although one positive is that volume increased both month-on-month and year-on-year. Private equity followed the same pattern, and many will be hoping that sustained high volume can be combined with larger individual considerations to push value back towards the levels witnessed last month."
Private equity and venture capital (PE and VC) investment in North America in November was in line with the month's overall M&A trend. There were 858 deals announced in November, compared to 451 in October and 449 in November 2014, marking the highest monthly private equity volume of the entire period under review. By contrast, value declined significantly month-on-month from USD 96,008 million to USD 16,290 million. In a 12 month comparison value increased from USD 11,494 million in November 2014.
For the full M&A Reports from Zephyr, please visit mandaportal.com
About Zephyr
Zephyr is an information solution containing M&A, IPO and venture capital deals and rumors with links to detailed financial company information. Zephyr, published by Bureau van Dijk, covers various deal types including M&A activity, IPOs, joint ventures and private equity deals. The deals on Zephyr are linked to the company financials and peer reports on BvD's product range, which includes Orbis, Amadeus and Osiris, for company valuation and benchmarking.
Zephyr contains information on over 1 million deals. Over 85,000 deals are added each year depending on levels of deal activity. Zephyr has no minimum deal value. Zephyr's UK and Singapore researchers speak over 40 languages and use native language and English sources in their deal research. http://www.zephyrdealdata.com
About M&A Portal
The M&A Portal is a resource for anyone interested in M&A Deals intelligence and information. We host M&A news, deal commentary, features and research papers written by experts across the globe.
About Bureau van Dijk
Bureau van Dijk (BvD) is the leading provider of private company, corporate ownership and deal information. BvD's product range combines data from regulatory and other sources, including 120 information partners, with flexible software to allow users to manipulate data for a range of research needs and applications. Its Orbis database provides information on close to 180m companies across the globe.
In addition, BvD addresses specific business challenges through its range of Catalysts including transfer pricing, credit, procurement, KYC, client on-boarding, M&A research and valuations, while BvD custom delivers fully bespoke solutions. BvD also publishes the global M&A database, Zephyr.
The company has a global presence with over 30 offices worldwide. For more information on BvD, visit http://www.bvdinfo.com. Twitter: @BvDUS