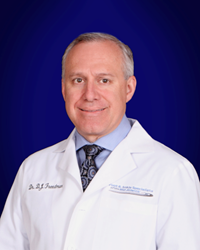 Rockville, MD (PRWEB) December 02, 2015
On November 3, 2015, Foot and Ankle Specialists of the Mid-Atlantic, LLC ("FASMA") podiatrist David J. Freedman, DPM (Silver Spring Divisions) invited Baltimore VA Medical Center residents to the FASMA company headquarters in Rockville, Maryland for an opportunity to learn about podiatric practice aspects. The 11 residents, visiting students, third-year Dr. Michael Egersten, and their residency director, Dr. Rick Adams, arranged to have Dr. Freedman provide a general overview of podiatric medical documentation requirements, modifier use, proper CPT code selection, and proper HCPCS code selection. This is the second time in the past year that the students desired to come to the company headquarters to learn aspects of podiatric practice that are not available during their residency. During their visit, students were provided a tour of FASMA's headquarters, which includes the administrative offices, full service billing department, and full service physician pathology laboratory. Dr. Freedman, certified coding specialist (CPC) and certified professional medical auditor (CPMA), expressed to the participants that the world of medicine is changing, and it dictates better success with a group practice. As one of the nation's largest podiatric group practices, FASMA provides the opportunities to be successful, given the ever-encompassing governmental requirements that are being thrown at practitioners.
FASMA has 24 locations throughout DC, Maryland, Virginia and Pennsylvania. For more information on Dr. Freedman and Foot and Ankle Specialists of the Mid-Atlantic, and to find a location near you, visit our website.