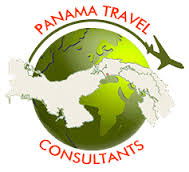 With just a little bit of our time and focus, we can make a huge impact on the lives of local people in Panama.
SARASOTA, Florida (PRWEB) December 01, 2015
During cold winter months in the US, travelers often flock to warm, tropical destinations throughout Central America to beat the freezing temperatures back home. As American travel agencies are bracing for the winter vacation rush, some are also trying to give back to the communities they serve, both here in the United States and in Latin America.
Panama Travel Consultants, one of the country's leading Latin American custom travel specialists, has made it their mission to improve the lives of people here and abroad. Because the business is uniquely qualified to address challenges in more than one country, Panama Travel Consultants has proudly embraced its new role as travel expert and community integrator.
Supporting Panama's Membrillo Community
Nestled in the remote mountains of Panama's Cocle Province, Membrillo is a small village of only a few hundred people. While their community is rich in tradition, many of their residents don't have access to potable water, medical treatment, or electricity. This year, the team at Panama Travel Consultants is enhancing their already strong relationship with their primary Panamanian tour operator by supporting a local charitable mission. The nonprofit organization, PROVEFA – Promoviendo los Valores y la Educacion en la Familia (translated as Promoting Values and Education in the Family) – is a charitable mission that seeks to provide basic aid and services for the children of this small village. Shoes, clothes, food, and other basic goods will be delivered to the children and community members of Membrillo in December 2015 by the Panama Travel Consultants team. This event will serve as a Christmas party in which the precious children of the Membrillo Community will receive what are likely the only Christmas presents they will ever see.
Scott Ludlum, owner of Panama Travel Consultants, affirms that he is "humbled by the opportunity to personally take part in the donation program and support this important and worthy cause." He states, "the essence of traveling is about getting off the proverbial beaten path and genuinely interacting with the local communities of the places you visit. Communities like Membrillo are part of the cultural fabric of Panama – and that is what makes it such a special country." Scott has made dozens of trips to Panama during the past 22 years, so having the opportunity to give back to his wife's' native land and the country that he loves as his own "is really a special occasion."
Scott firmly believes this initiative "is just the beginning of something great… With just a little bit of our time and focus, we can make a huge impact on the lives of local people in Panama. What is most exciting is the experience will serve as the impetus to make similar contributions for communities and individuals in need on an annual and much larger scale." He couldn't be anymore correct – individual travelers and other agencies are beginning to realize that strengthening communities abroad is a great investment in the destination's future.
Of course, the company pledges to donate 100% of all proceeds and contributions directly to the Membrillo Community in the form of aid. To learn more about how you can support the initiatives of Scott and Panama Travel Consultants, contact the team via email at Scott@PanamaTravelConsultants.com or by phone (813) 672-9384.
Panama Vacation Sweepstakes
In early November, Panama Travel Consultants was also featured at the Chamber Expo 2015 hosted by the Sarasota Chamber of Commerce and Manatee County Chamber of Commerce. The company offered a Grand Prize drawing that included a free 5-day, 4-night trip to Panama City for two.
Hundreds of attendees entered Panama Travel Consultants sweepstakes, but the company is now proud to announce that Kaitlin, originally from Ohio but now having lived in Florida for nearly two years, is this year's lucky winner! Kaitlin has never traveled abroad, so the team is exceptionally proud that they can make her dream of international travel and a trip to Panama come true. Because the team at Panama Travel Consultants finds the culture, food, and experience of Panama to be so exciting, it is no wonder that they have the pleasure to give an unforgettable opportunity to a few unsuspecting travelers each year.
About Panama Travel Consultants
Panama Travel Consultants provides private, customized vacation packages to Panama for international travelers to experience the exotic landscapes and stunning beauty of Panama. This boutique, family-run business prides itself on being culturally and socially responsible by supporting sustainable tourism practices and advocating the value and benefits of promoting cultural awareness. The business owners travel to Panama frequently to strengthen professional relationships with tour operators, hotels and other service providers to ensure Panama Travel Consultants exceeds the expectations of each and every valued client.
For more information about traveling to Panama or to plan a future trip, visit http://panamatravelconsultants.com/ today.