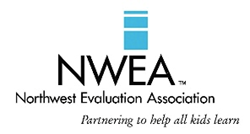 Portland, OR (PRWEB) December 01, 2015
(Portland, OR, December 1, 2015) – Northwest Evaluation Association (NWEA) today announced the members of a national Task Force on Assessment Education for Teachers. The Task Force brings together pre-service and in-service educators, assessment experts, and thought leaders to foster national dialogue around the appropriate uses of assessment for education and to address critical gaps in teacher preparation to use assessment effectively.
The Task Force announcement follows the recent launch of NWEA's Assessment Literacy initiative, which aims to advance teacher preparation and professional development in the use of assessments to promote teaching and learning. The initiative includes the AssessmentLiteracy.org website, a destination for resources to foster understanding of the role of assessment in learning.
"This diverse, national task force brings together considerable energy and passion on the topic of assessment education for teachers," said Matt Chapman, President & CEO of NWEA. "In light of the recent federal guidance on assessment, it's even more critical for teachers to have programs and resources that foster an understanding of how to use assessment to provide every student with an equitable K-12 education."
The Task Force on Assessment Education for Teachers includes:
-- Chadwick Anderson, Principal, Scott Carpenter Middle School; Denver, CO;
-- Dr. Saroja Barnes, Director of Educator Preparation Initiatives, Council of Chief State School Officers (CCSSO); Washington, DC;
-- John David Bowman, Teacher, Westwood High School and 2015 Arizona Teacher of the Year; Mesa, AZ;
-- Eddie Cuevas, Academic Director, Youth Policy Institute; Los Angeles, CA;
-- Amy Engelhard, Data Steward, North Dakota Educational Technology Council; Fargo, ND;
-- Dr. Dee Fabry, Co-Chair, Teacher Education Department, School of Education, National University; La Jolla, CA;
-- Dr. Amelia Wenk Gotwals, Associate Professor, Department of Teacher Education, Michigan State University; East Lansing, MI;
-- Dr. Kristin Hamilton, Senior Director of Standards, National Board for Professional Teaching Standards; Arlington, VA;
-- Dr. Cara Jackson, Assistant Director of Research and Evaluation, Urban Teachers; Baltimore, MD;
-- Dr. Sarah McKenzie, Executive Director, Office for Education Policy, University of Arkansas; Fayetteville, AR;
-- Dr. Sarah McManus, Director of Digital Learning, Education Services for the Deaf and Blind, North Carolina Department of Public Instruction; Raleigh, NC;
-- Keith Menk, Deputy Director, Oregon Teacher Standards and Practices Commission; Salem, OR;
-- Bret Miles, Executive Director, Northeast Colorado Board of Cooperative Educational Services (BOCES); Holyoke, CO;
-- Dr. Happy Miller, Executive Director of Research, Assessment, Data and Accountability, Rio Rancho School District; Rio Rancho, NM;
-- Missy Wall-Mitchell, Director of Accountability for School District Five, Lexington and Richland Counties; Irmo, SC;
-- Dr. Susan Bobbitt Nolen, Professor of Learning Sciences and Human Development, University of Washington; Seattle, WA;
-- Dr. Kim Walters-Parker, Reading Specialist, Woodford County High School; Versailles, KY;
-- Dr. Mark LaCelle-Peterson, Senior Vice President for Policy and Programs, American Association of Colleges for Teacher Education (AACTE); Washington, DC;
-- Dr. Carlinda Purcell, Assistant to the Superintendent, Harrisburg School District; Harrisburg, PA;
-- Scott Reed, Teacher, Niles North High School; Skokie, IL;
-- Dr. Meredith Ross, Senior Manager of Student Assessment and Accountability, Charter Schools USA; Fort Lauderdale, FL;
-- Dr. Kathryn Dewsbury-White, President and CEO, Michigan Assessment Consortium; Lansing, MI.
Three key advisors are also guiding the work of the Task Force: Dr. Rick Stiggins, retired founder and CEO of the Assessment Training Institute; Dr. Terri Akey, Co-Director, Center for Research, Evaluation, and Assessment at Education Northwest; and Bernice Stafford, most recently Vice President, Implementation and Education Partnerships at Evans Newton Incorporated and Board Chair at WestEd.
About Northwest Evaluation Association
Northwest Evaluation Association™ (NWEA™) is a global not-for-profit educational services organization providing assessments, professional development, and research to fulfill our mission of Partnering to help all kids learn. More than 7,600 schools, districts, education agencies, and international schools, partner with us to gain insight into student academic achievement and growth, and to foster educators' ability to accelerate student learning. Our research includes psychometric innovation and investigation into achievement gaps, policy impact, and public perception of assessment. At the policy level, our national agenda has focus areas on assessment literacy, formative assessment practice, and educator evaluation for professional development. Learn more at nwea.org.