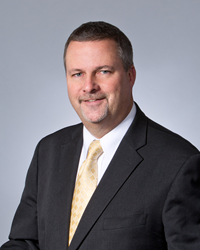 (PRWEB) December 01, 2015
Cherry Bekaert LLP ("the Firm"), one of the largest CPA and consulting firms in the nation, is excited to announce the addition of Michael B. East to the Firm's Fraud & Forensics Services practice.
Based in Cherry Bekaert's Raleigh practice, East will share his expertise with complex and multi-jurisdictional fraud and financial crime investigations to assist in leading the Firm's Fraud & Forensics practice. In particular, he will focus on the areas of forensic accounting and analysis, fraud investigation and detection, litigation support and fraud risk advisory services.
A Certified Fraud Examiner with over 28 years of experience, East has been involved in the investigation and analysis of potentially fraudulent financial activities concerning asset misappropriations, illegal disbursements and employee theft. He has also conducted forensic accounting analyses of financial reports, and helped state and federal prosecutors with discovery, evidence presentation and expert witness testimony.
"Mike's leadership and expertise will support our clients in detecting fraudulent activity and developing an investigation plan, as well as benefit the ongoing efforts of our Fraud & Forensics Practice," remarked Scott M. McKay, National Leader of Cherry Bekaert's Risk Advisory Services Practice.
In addition to his fraud and forensic background, East has extensive knowledge of fraud risk assessment and mitigation. He has conducted operational reviews to identify internal control weaknesses, recommended business and process improvements, and assisted in the development of anti-fraud prevention programs. East has also supported cases involving individuals, public and private corporations, and government agencies ranging from $100,000 to multi-million dollar losses.
Prior to joining the Firm, East was the Special Agent in Charge and responsible for the North Carolina State Bureau of Investigation's Financial Crimes Unit. A sought-after speaker, East has presented to the Federal Bureau Investigation (FBI), National Association of State Auditors, numerous colleges and universities, and other government agencies in regard to financial crime investigation, fraud detection and crisis negotiation. He also has professional affiliations with the Association of Certified Fraud Examiners and International Association of Financial Crime Investigators.
East received a Bachelor of Arts in History at Virginia Polytechnic Institute and State University.
About Cherry Bekaert LLP
As a nationally recognized, growth-oriented firm, Cherry Bekaert has the resources to take your business as far as you want to go. The Firm's industry specialists already know your marketplace, so they can help you make the most of emerging opportunities while minimizing compliance headaches. With their down-to-earth style and wealth of practical advice, you will find Cherry Bekaert an indispensable part of your team.
Ranked among the largest accounting firms in the country, Cherry Bekaert specializes in offering solutions that impact their clients' ability to grow. For more than 65 years, global corporations, private businesses, government entities, nonprofits, emerging firms and successful individuals have relied on Cherry Bekaert to guide them forward as their growth partner.
Cherry Bekaert LLP is an independent member of Baker Tilly International. Baker Tilly International is the world's 8th largest accountancy and business advisory network by combined fee income of its independent members. Baker Tilly International member firms specialize in providing accountancy and business advisory services to entrepreneurial, growing businesses and mid-market listed corporates worldwide. | cbh.com