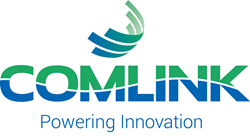 "Comlink is a strong believer in how business innovation and entrepreneurial spirit can help revitalize business communities." —John Summersett, Comlink
East Lansing, Michigan (PRWEB) December 01, 2015
Business leaders from throughout the Greater Lansing region and across Michigan will gather on December 3 for Launched 2015, the seventh annual celebration of Greater Lansing business innovation. Launched is powered by Comlink, a Michigan-based network and cloud service provider that operates a 6,000-mile fiber network and multiple datacenters in the Midwest and has a major presence in the Lansing, Grand Rapids, and Detroit regions. Comlink CEO John Summersett will serve as the evening's master of ceremonies.
"Comlink is a strong believer in how business innovation and entrepreneurial spirit can help revitalize business communities, and we are pleased to support events like Launched that celebrate the success of local entrepreneurs in the markets served by our network," Summersett said. "We are very excited to participate in this event, and to join other visionary business leaders to talk about how innovation can contribute to the transformation of regions—across Michigan and beyond."
Michigan State University alumnus and entrepreneur Henry Balanon, founder and chief technology officer of Detroit-based technology startup Stratos Card, will keynote Launched, which takes place Thursday, December 3 from 5 p.m. to 8 p.m. at Dublin Square in East Lansing. The event also features the presentation of the annual Launched Innovator of the Year award, which is given each year at Launched to a Lansing-area entrepreneur in recognition of regional leadership, innovation, and business success.
Tickets for the event are available at LaunchedEvent.com/Lansing.