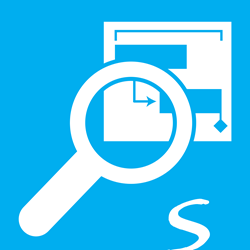 This new flagship app gives organizations a 'quantifiable means of measuring the quality of project schedules'
Phoenix, AZ (PRWEB) December 02, 2015
Sensei Project Solutions announced today the official launch of the Sensei Schedule Analyzer™ App for Microsoft Project 2016 and Project Pro for Office 365, which allows project managers to check the quality of their schedules against best practices and industry standards.
A high-quality project schedule can greatly improve timely delivery, reduce cost overruns, and improve scope management and resource capacity/demand management.
The Sensei Schedule Analyzer™ performs quality checks on project schedules and provides a compliance score to measure the quality of each schedule. The checks are based on industry standards and best practices, including the Project Management Institute's Practice Standards for Work Breakdown Structures (WBS) and Scheduling and Sensei's Proactive Scheduling principles. Built-in training within the app teaches the reasons behind each check, and the summary reports can be exported to PDF for a full overview on problem areas. The app can also automatically fix certain problems, which helps get to compliance faster.
"This new flagship app gives organizations a 'quantifiable means of measuring the quality of project schedules', which was one of the key goals behind the Practice Standard for Scheduling from PMI," said Kenneth Steiness, CEO of Sensei Project Solutions. "The ability to have shared scheduling standards and measure against these is key to success with PPM tool deployments."
The Sensei Schedule Analyzer™ is available for individual users in the Microsoft Office Store, and organizations can purchase an Enterprise license directly from Sensei Project Solutions.
About Sensei Project Solutions:
Sensei Project Solutions, Inc., winner of the 2014 Microsoft Project and Portfolio Management (PPM) Partner of the Year, specializes in PPM deployments with Microsoft Project Online, Microsoft Project Server and Microsoft Project. With extensive experience on hundreds of PPM deployments and with thousands of users trained, Sensei Project Solutions brings a process-focused approach and support for industry standards and best practices to all engagements. Sensei is a Registered Education Provider (R.E.P.) with the Project Management Institute (PMI®) and provides Professional Development Units (PDUs) from PMI for all Training courses. As a Gold certified Microsoft Partner, we offer a complete set of services to help an organization make their Microsoft PPM deployment successful, including full implementation and support services, training, e-learning, pre-configured solutions, report packs, and Apps across multiple platforms.