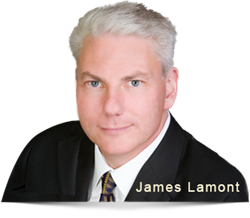 "Liquid alternatives are burgeoning new asset class that will provide investors with greater diversification options." –James Lamont
Novato, CA (PRWEB) December 01, 2015
James' presentation will focus on Liquid Alternative Investments and he will be discussing why these funds may be appropriate to include in an investor's portfolio. As we emerged from the global financial crisis, Financial Advisors and their clients have a new appreciation for liquidity. At a time when investors should have been actively rebalancing to manage market volatility, those with traditional alternative investment portfolios were constrained by restrictions that kept investors from accessing their investments.
"Liquid alternatives are burgeoning new asset class that will provide investors with greater diversification options." –James Lamont
James will be presenting on Thursday, December 3rd at 11:30am alongside Maksim Netrebov, President of Maks Financial Services, Clay Archey, Portfolio Manager at CLA Asset Management, and Alfredo Gomez, AVP, Alternative Investments and Due Diligence at National Planning Holdings, Inc.
ABOUT IMN
IMN is a global organizer of institutional finance and investment conferences. The Real Estate division of IMN produces industry leading educational and networking forums for Real Estate Opportunity & Private Fund, Mezzanine Lending, Non-Traded REIT, Distressed Residential, Commercial, & Hotel Real Estate and Bank & Special Asset Executive professionals.
Hallmarks of an IMN Real Estate conference are a quality and rigorously vetted speaking faculty, interactive panel discussion and a balanced audience composition which facilitates excellent networking opportunities.
ABOUT JAMES LAMONT
James (Jim) Lamont, ChFC®, CLU® , is the owner of Lamont Financial Services, a San Francisco Bay Area wealth management firm focusing on risk management, tax-advantaged strategies and retirement planning for over 25 years.