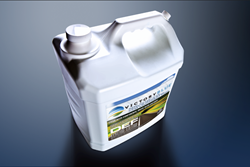 (PRWEB) December 01, 2015
Victory Blue is proud to announce the growthover the last year of our Sales Staff with the addition of Chris Bullen, Lance Russell, Mark Wilson, John Mackinaw, and Scott Bryers.
"With our national distribution network and well-established manufacturing and packaging capabilities, we are providing Viictory Blue customers with unprecedented reach and access to both wholesale and retail channels," said Jason Lower, Victory Blue executive vice president. "Our team has worked tirelessly to earn the trust of industry leaders and we believe this staffing will provide more customers with access to one of the fastest growing DEF producers in North America."
With impending fuel economy requirements, overall DEF consumption in North America is projected to grow from 500 Million to 2 Billion gallons by 2025. Victory Blue offers DEF in quantities of Railcars, bulk, mini bulk, and packaged products.
Territory Sales Representatives
NRMM - Non-Road Mobile Machinery (National)
Mark Wilson
682-978-3333
mwilson@vicfuel.com
West (NoCA, NV, OR, WA, ID, MT)
Rob Hoffman
209-400-5863
rhoffman@vicfuel.com
Southwest (NM, AZ, UT, CO, WY, SoCal, Las Vegas)
Morgan Maddox
480-540-1733
mmaddox@vicfuel.com
Inside Sales and Midcentral (TX, OK, KS, NE, SD, ND)
Lance Russell
817-337-3311
lrussell@vicfuel.com
Midsouth (TN, KY, MO, AR, LA, MS)
Billie Linzy
682-218-7679
blinzy@vicfuel.com
Southeast (FL, GA, SC, NC, AL, VA)
John Mackinaw
205-515-5498
jmackinaw@vicfuel.com
Midwest (OH, MI, IN, IL, MN WI, IA, PA)
Scott Bryers
682-808-7859
sbryers@vicfuel.com
Northeast (MA, WV, DE, NY, VT, ME, NH, RI, CT)
Russ Todd
508-364-1019
rtodd@vicfuel.com
Director of Retail Sales
Chris Bullen
817-337-3311
cbullen@vicfuel.com
About Victory Blue
Victory Blue is a nationwide diesel exhaust fluid (DEF) distributor. Victory Blue specializes in producing high-quality DEF from multiple locations across the United States. With over 30 locations to source from, Victory Blue is dedicated to providing a quality product and excellent service to their customers. For more information, please visit http://www.govictoryblue.com/.
Media Contacts
For more information, please contact:
Victory Blue, LLC
903 S. Kimball Ave. Suite 100
Southlake, TX 76092
Office: (817) 337-3311
Fax: (888) 259-7290