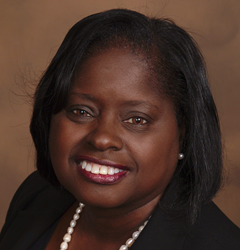 Finding the perfect home is a crucial component in the care continuum
Atlanta, GA (PRWEB) December 08, 2015
Sharon Whitlock has a passion for serving seniors. She began caring for seniors as a Registered Nurse nearly 30 years ago, and was eventually promoted to regional operations director overseeing dialysis centers. She missed the daily contact with her patients, and after struggling to find the right residential care for her mother, who had Alzheimer's, she knew what she wanted to do. She left her Dialysis career to open the Senior Care Authority franchise serving Northwest Atlanta.
Senior Care Authority provides hands-on assistance to families and seniors seeking the best senior living and care options at independent living, assisted living, memory care, skilled nursing and residential care facilities.
Based on the difficulties she and her family experienced finding the right care home for her mother and, more recently, her brother, Whitlock knows how stressful and overwhelming the process can be. She aims to help minimize this stress for other families by professionally guiding them through the entire selection process.
"Instead of just handing families a list of facility names, I meet one-on-one with families to gain a full understanding of their needs and preferences," Whitlock said. "I schedule and accompany them on visits to approved communities, assist with negotiations and paperwork, and follow up with seniors to see how they're doing in their new home."
Whitlock is passionate about "helping seniors age well. They are deserving of the best we can offer," she said. "No matter our age, our most valuable and cherished asset is our home. Finding the perfect home is a crucial component in the care continuum."
To that end, Whitlock has spent countless hours inspecting senior living locations, meeting with staff, and reviewing state reports so she can best inform families of particular locations. She recently completed an intensive course to earn certification as a Certified Senior Advisor (CSA), a designation signifying a deep understanding of the health, social and financial factors impacting seniors.
Whitlock provides her services at no charge to families, as Senior Care Advisors typically receive a commission from the community the family selects.
Whitlock's Senior Care Authority territory covers the following counties: Bartow, Carroll, Catoosa, Chattooga, Cherokee, Clayton, Cobb, Coweta, Dade, Douglas, Fayette, Floyd, Fulton, Gordon, Haralson, Murray, Paulding, Polk, Walker and Whitfield.
For more information on Whitlock's franchise, visit http://www.SeniorCareAuthority.com/NWAtlanta or call (404) 994-4605.
Senior Care Authority provides personalized senior placement assistance to families seeking the best care options at independent living, assisted living, memory care and skilled nursing facilities. The company is headquartered in Sacramento, Calif., and serves families throughout the country through its franchise operations and network affiliates. To learn more about owning a Senior Care Authority franchise, visit http://www.SeniorCareAuthority.com/franchise/ or call (888) 809-1231.