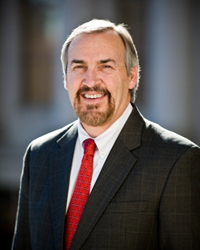 My story puts a very human face to the difficulties of leaving one's homeland, security, culture, family, friends and immigrating to a foreign land," --G. Vidal.
Evergreen, Colorado (PRWEB) November 30, 2015
Brook Forest Voices (BFV) has agreed to produce and publish as an audiobook, "Boxing for Cuba: An Immigrant's Story" by Guillermo Vidal, former mayor of Denver, Colorado. The search for an experienced narrator is now under way.
"Boxing for Cuba," a finalist for the 2008 Colorado Book Awards for nonfiction, is a memoir of Vidal's journey from Castro's Cuba to the United States—a tapestry of his coming of age, a broken family, and disorientation of political unrest. The book is peppered with Spanish phrases, terms of endearment, etc., requiring a narrator fluent in Spanish and English.
Vidal was barely ten years old when the rise of Fidel Castro brought an abrupt change for the family. Though once staunch supporters of La Revolucion, Vidal's parents soon found they could no longer keep their sons safe in the new face of Castro's reign, making the difficult decision to send Vidal and his brothers to the U.S. via Operation Peter Pan in 1961. Once in the U.S. the Vidal boys were sent to Sacred Heart Orphanage in Pueblo, Colorado.
About Brook Forest Voices: a complete audio production studio located just west of Denver in Evergreen, CO, specializing in audiobook narration, production and publishing. BFV is designed to help large and small publishers, as well as authors, with all their audio needs. Publishers, authors and narrators wanting to learn more can visit http://www.brookforestvoices.com or contact Jaime Andrade, BFV Business Manager at 303-670-4145.