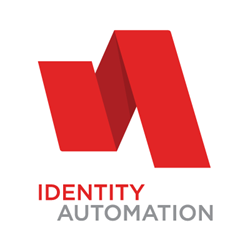 Houston, Texas (PRWEB) December 01, 2015
Identity Automation will be featuring the latest generation of its identity management, access governance, and multi-factor authentication solutions at the Gartner Identity Access Management Summit, December 7-9 at Caesars Palace in Las Vegas. At booth #100, attendees can learn how their organizations can move beyond usernames and passwords by speaking to one of their IAM experts.
Enterprises today are faced with a mobile workforce, greater reliance on contractors and partners, traditional systems that are often unable to keep up, and countless external cloud-based applications. Unlike other IAM solutions, Identity Automation's RapidIdentity software features time-based access expiration, comprehensive identity governance and compliance, secure single sign-on, and facilitation of hybrid cloud environments with proven support for millions of users.
In addition, Identity Automation supports broad multi-factor authentication methods and adaptive authentication. This combination allows system administrators to set policies defining risk levels for different factors according to user roles, resource importance, location, time of day, or day of the week.
Attendees can also learn how to integrate their systems faster than any other fully featured identity management solution.
About Identity Automation
Identity Automation is a leading provider of Identity and Access Management software. We help enterprise, education, and government customers streamline security, limiting risk from data and network breaches, improving organizational agility, and reducing IT costs. Our flagship product, RapidIdentity actively manages user access to on-premises and cloud-based systems, and puts control of crucial security-management and governance tools in the hands of those who can use it best — employees and managers. Intuitive, lightning-fast, rapid to deploy, and easy to use, RapidIdentity is the right choice for organizations looking to streamline security in a dangerous world.
Visit identityautomation.com to learn more.