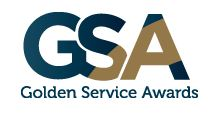 Our lotus PRO SAO works better than most chemical cleaners for keeping large buildings spic and span, as well as for being a safer and more sustainable engineered water solution.
London, England (PRWEB) December 01, 2015
Tersano President and founder Steve Hengsperger today announced the winning of a second cleaning industry award for a lotus PRO SAO user with large buildings to clean, sanitize and deodorize.
Joining the University of Michigan in the green cleaning winner's circle is PwC -- the iconic professional services firm -- winning the 2015 Kimberly-Clark Golden Service (GSA) Award For Best Cleaned Building in the Office Space Over 250,000 Square Feet category. Held every two years, the GSAs are the industry's most prestigious awards for contract cleaners and in-house teams in the UK.
The award was accepted by PwC management at a gala ceremony held October 23rd, 2015 at the London Hilton on Park Lane. The lotus PRO SAO system was used by PwC's contract cleaning team to achieve the award-winning results in the firm's prestigious London offices, outperforming many cleaning chemical competitors on the way to top honours.
Earlier this fall, two departments at the University of Michigan were awarded with top cleaning industry honours for maintaining the highest standards in large building care and sustainability. The University Housing Department and the Plant Building and Grounds Services Department were both awarded Cleaning Industry and Management Standard (CIMS) Certification and honors for maintaining Green Buildings by the International Sanitary Supply Association (ISSA),
The CIMS designation is widely regarded as the highest level attainable in the cleaning Industry. It requires months of detailed interviews, careful reporting, and onsite inspection by ISSA specialists to determine the level of adherence to best practice, sustainable cleaning towards healthy environments for U of M students, staff, faculty and community.
"The University of Michigan has made the commitment to be one of the 'best of the best' cleaning organizations in the world," said Bruce Stark, ISSA Assessor. The team switched its core cleaning system to Stabilized Aqueous Ozone, a safer method of cleaning large buildings that eliminates the need for a janitor's closet full of dangerous cleaning chemicals. Stabilized Aqueous Ozone is used for over 90 percent of residence hall cleaning and throughout University Unions."
"It's great to get industry recognition purely for the way that," said Hengsperger.
For more information please visit us at www,terano.com or please contact contact us
:
Steve Hengsperger - President
steve(at)tersano(dot)com
+1-519-567-7535
Tersano Inc. is a privately held innovations company based in Windsor, Ontario with offices and distribution centers throughout Canada, U.S.A, Australia and Europe. The company develops and manufactures lotus® PRO Stabilized Aqueous Ozone (SAO) products for commercial customers worldwide and is actively committed to advancing environmentally safe and healthy cleaning, sanitizing and odour eliminating technologies. Made from tap water, SAO is a form of engineered water that cleans for up to 6 days, and sanitizes for up to 24 hours before turning back into water and leaving no residuals.