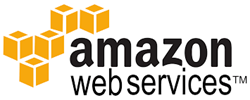 AWS has the finest environment in the world for stability.
Boulder, Colo. (PRWEB) December 01, 2015
Connect First customers can rest easy knowing their data will be hosted on one of the most reliable, scalable, and secure computing infrastructures in the world, Amazon Web Services. This decision was implemented by Connect First, knowing it would be a huge and time-intensive undertaking, but that the benefits to their customers would be well worth the investment.
"AWS has the finest environment in the world for stability," said Steve Bederman, CEO of Connect First. "This is based on extensive server farms, encryption tools, redundant fail overs, and more."
Key features for this incredible infrastructure enhancement include:
•99.99% Uptime
•Data protected by automated, geo-diverse back-ups
•Continuous, automated data replication
•Proactive tools to detect and avert failure and enable disaster recovery
•Seamless, automated failover
With this partnership between Connect First and Amazon Web Services, an already stellar platform with award-winning customer service is bound to attract customers who need a 24/7 guarantee.
About Connect First: Connect First is an award-winning SaaS telecommunications and cloud contact center software provider that focuses on customer satisfaction and elegant hosted solutions. Connect First offers a robust platform, designed and supported by a team of highly experienced engineers, designers and business analysts, and backed with personalized in-house customer care. Solutions include Cloud Routing, Inbound ACD, Outbound Dialing, Call Tracking, Interactive Voice Response (IVR), Voice Broadcast, Disaster Recovery, Predictive Dialer, Real-Time Telemetry, CDR Reporting and more. Through a consultative approach with each customer interaction, Connect First builds customized solutions to meet the needs of a discerning customer base. Visit http://www.connectfirst.com  for more information or a free consultation with a contact center solutions expert.