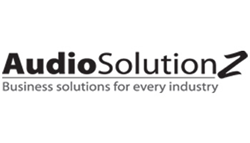 Most active-shooter protocols contain the same advice: implement lockdown procedures, minimize the target profile, and wait for the police to neutralize the situation.
Durham, NC (PRWEB) December 01, 2015
The FBI conducted a study between 2000 and 2013, and found an increasing trend in active shooter incidents nationally. It has been recorded that so far in 2015, there have been 20 college student deaths due to gun violence on campuses*. With this growing unrest it is important to know how to respond to active shooting.
Active shooters are engaged in killing or attempting to kill people in populated areas, and the situations when they carry out these operations are often unpredictable and evolve quickly. Though the law enforcement is required to immediately stop shooting and save victims, it is important for everyone to physically and mentally prepare themselves before law enforcement arrives on the scene. Before the arrival of the police squad, the specific response to an active shooter has to be dictated by the specific circumstances of the encounter, remembering that there could possibly be more than one shooter in the vicinity. Victims need to remain calm in such situations, and call 911 as soon as possible.
Emergency response is not traditional in nature. The police officers in charge of responding to active shooting are trained to immediately proceed to the areas where shots were last heard so that shooting is stopped as quickly as possible. The immediate threat being the priority, officers wouldn't wait for assistance or directions and will be focused on stopping the shooter and creating a safe environment so that medical assistance is provided to the injured. In cases like this, the victims should act according to the officers' instructions; keeping their hands visible at all times and lying down, if need be. They should also notify the officers if they know where the shooter is. It is also important that individuals develop a survival mindset, and use their own discretion when active shooting happens**.
Here are some good practices to cope up with active shooter situation***:

Always be aware of the environment and cautious of any possible dangers
Whenever visiting a facility, locate the two nearest exits
If in office while such a situation happens, stay inside and secure the door
If in a hallway while such a situation happens, get inside a room and secure the door
If it comes to it, attempt to take the active shooter down as the last resort. If the shooter is within range and it is impossible to flee, incapacitating the shooter will increase chances of survival
Call 911 at the earliest or whenever it is safe to do so
AudioSolutionz, country's leading industry information provider is hosting an event, 'Fatal Flaw in Your Campus Active Shooter Response: Lessons Learned from 3 Active Shooters in 29 Days on Campuses' where expert speaker Bo Mitchell on Thursday, December 3, 2015 will explain how to prevent students in the campus from real active shooter threats! Bo, the President/Founder of 911 consulting will share his myriad experience on this topic and will provide a preventative action plan which will deal with active shooter threats on-campus. For more information, visit: https://www.audiosolutionz.com/defense-security/active-shooters-campus-safety.html
About AudioSolutionz
AudioSolutionz is country's leading business enhancing information provider and deals with professionals to provide them pithy and trending industry information, since more than a decade. It has a panel of seasoned industry experts in its arsenal, who talk about various concerns, problems, regulations and other recent happenings in more than 12 industries with their expertise. The audience can also answer their queries directly from the speakers themselves. AudioSolutionz provides this information through training webinars, audio conferences, DVDs and transcripts.
Sources:
*http://www.tulanehullabaloo.com/news/article_d718a116-8366-11e5-ad39-c70a8e971955.html
**http://publicsafety.mines.edu/PS-Active-Shooter
***https://www.dhs.gov/xlibrary/assets/active_shooter_booklet.pdf