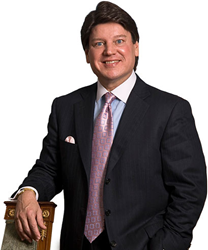 This is one of the best awards we have ever won as a company.
Houston, TX (PRWEB) December 01, 2015
Dr. Paul Vitenas, one of the top cosmetic surgeons in Texas and owner of Vitenas Cosmetic Surgery, has been named by MedEsthetics magazine as the Best Single Physician Practice in the nation. Dr. Vitenas and his practice were named the best of the best among the many elite aesthetic physicians honored by the industry publication.
Dr. Vitenas said he was very honored to receive such a prestigious award from MedEsthetics, and added that the award was the result of a team effort by everyone at Vitenas Cosmetic Surgery.
"This is one of the best awards we have ever won as a company," said Dr. Vitenas.
The Best Single Physician Practice award given to Dr. Vitenas and his team was part of MedEsthetics' first annual Best of Medical Aesthetics awards. The publication began soliciting nominees for the awards in May, which resulted in over 300 nominations from employees, providers and patients. For the décor-related categories, the publication's editors reviewed the nominations. Physicians that were nominated were ranked based upon patient ratings, practice growth, and the number of nominations.
"With these awards, we wanted to publically recognize practices and med spas that have mastered the art of cosmetic medicine, as well as practice marketing, management and growth," the editors at MedEsthetics said in their current issue.
The editors said choosing this particular award was no easy task, as the Best Single Physician Award received the most nominees. Dr. Vitenas stood out among the nominees due to his longstanding career and continued transformation and growth of his private practice. MedEsthetics profile of Dr. Vitenas said he has expanded his facility three times throughout its existence. The most recent expansion came last year when Dr. Vitenas built a three-story freestanding building in Houston, Texas. This state-of-the art facility features a two surgical suites, an overnight suite, a retail skincare center, covered parking and a private entrance. MedEsthetics was also impressed with the large number of top ratings and positive reviews Dr. Vitenas has earned from hundreds of patients.
"I love doing what I do," said Dr. Vitenas in the current issue of MedEsthetics. "It is my passion and it's been my passion for many, many years."
The Best Single Physician Award bestowed upon Dr. Vitenas and his team is just the latest in a long list of awards he has achieved throughout his career. Dr. Vitenas has also been named a Castle Connolly Top Doc and a Vital's Patient Choice Award winner. He is also listed by Consumer Reports as one of America's Top Plastic Surgeons. Most recently, Dr. Vitenas was given the honor of being included in 2015's edition of the Top 10 Plastic Surgeons – Middle America Region by Aesthetic Everything and a Texas Super Doctor.
Board certified by the American Board of Plastic Surgery, Dr. Vitenas has over 25 years of experience as a cosmetic surgeon. Upon graduating from Tulane University, Dr. Vitenas completed several fellowships with Tony Wolf MD, Paul Tessier, MD and Ralph Millard MD. In 1991, he opened Vitenas Cosmetic Surgery while working at the Memorial Herman Hospital System as the chief of surgery. More information about Dr. Vitenas can be found by visiting http://www.drvitenas.com.