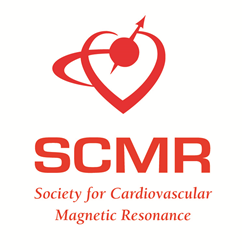 CMR is transforming how we diagnose and treat women with heart disease.
Mount Royal, NJ (PRWEB) December 04, 2015
Cardiovascular disease is the leading cause of death for women, killing over half a million Americans each year and millions of women worldwide – more than the next four causes of death combined. Women are 15% more likely than men to die of a heart attack, 50% more likely to die within the year than male counterparts after a heart attack, and twice as likely to suffer a second heart attack in the ensuing six years. Because the symptoms of heart disease in women may be different from those experienced by men, diagnosing heart disease in women is challenging. And widely available tests for heart disease are often less accurate in women than in men.
Magnetic Resonance Imaging (MRI) uses large magnets and radio-frequency waves to produce pictures of the body's internal structures without X-rays and therefore without any radiation exposure to the patient. Cardiovascular MRI (CMR) generates remarkable information about the heart and vascular system that cannot be obtained by other noninvasive methods. "CMR is transforming how we diagnose and treat women with heart disease," says Dr. Subha Raman, cardiologist at the Ohio State University and Program Chair of the 19th Annual Scientific Sessions of the Society for Cardiovascular Magnetic Resonance (SCMR), January 27-30, 2016 at the Hyatt Regency Century Plaza in Los Angeles. "Because of recent technical advances in CMR that allow earlier and more accurate diagnosis to reduce the deadly consequences of heart disease in women, the planning committee has included a special Outreach Plenary Session to foster dialogue between CMR experts and cardiovascular practitioners to accelerate advances in women's cardiovascular health."
"In addition to higher death rates in women from cardiac conditions that also affect men, women suffer an excess burden of cardiovascular complications from conditions such as rheumatoid arthritis and pregnancy," says Dr. Victor Ferrari, SCMR's President and a cardiologist at the University of Pennsylvania. "SCMR and our Women in CMR Committee are helping cardiologists, physician-scientists, and researchers translate innovations in CMR to better diagnose and treat these conditions and positively impact human health." Top international experts in the field will be presenting the latest advances in CMR to evaluate cardiovascular disease in women, identify unmet needs in their disease management, and discuss the design of protocols to address major conditions affecting women's heart health. Speakers include Leslee Shaw, PhD (Emory University), Chiara Bucciarelli-Ducci, MD (Bristol Heart Institute, UK), Lauren Baldassarre, MD (Yale University), Puja Mehta, MD (Emory University), Noel Bairey Merz, MD (Cedars-Sinai Heart Institute), Jeanette Schulz-Menger, MD (Charite Universitatsmedizin and HELIOS Clinics, Berlin, GE), Karen Ordovas, MD (University of California San Francisco), and Sophie Mavrogeni, MD (Onassis Cardiac Surgery Center, Athens, GR). Findings from these sessions will be broadcasted and posted to the SCMR website following the meeting.
About the Society for Cardiovascular Magnetic Resonance
The Society for Cardiovascular Magnetic Resonance (SCMR) is the leading international representative and advocate for all physicians, scientists, and technologists working in CMR to improve patient outcomes through excellence in education, training, standards, research and development. To learn more visit scmr.org.