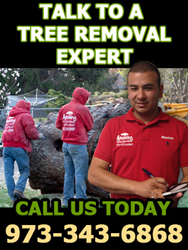 Every day we strive to provide the type of service that leaves our clients 100% satisfied. Not only do we say we do this - we actually get it done.
(PRWEB) December 03, 2015
Amazing Tree Services has been performing expert tree care service for home and commercial property owners in New Jersey for many years. This year, they have worked to restore communities after storm damage fell thousands of trees. In preparation for updated winter weather forecasts, it is important that tree services be performed now to prevent branches from snapping and trees from falling.
Earlier this year, New Jersey residents enjoyed news that we were expected to have a much milder winter than years past, however it appears that the state may once again face harsh weather patterns from January to February.
Steven DiMartino, meteorologist and owner of NY NJ PA Weather, said during an interview with the Point Pleasant Patch reported on October 22, 2015 that "[January] will have the potential to produce significant cold snaps and winter storms." He went on to say, "[February] is expected to be the stormiest and the coldest with another period of amplified Polar Jet stream. A major Arctic air mass invasion is likely." Meteorologist DiMartino isn't alone in that assessment. The Farmer's Almanac 2016 predictions, criticized and utilized equally, predicts a similarly cold and wet winter to last year.
Amazing Tree Services uses expert methods and up-to-date equipment to assess trees on home and commercial properties for potential hazards, removing them before they cause damage. The certified and licensed professional tree company serves New Jersey with tree trimming, pruning, removal, and emergency services. Their experts have performed preventative tree care service within the state for hundreds of home and business owners, keeping residents safe from tree damage. Understanding a tree's health, structure, and branch spread are important when determining whether they may require servicing before winter.
Trees that have spread branches are more likely to pose risks of snapping than trees with angled branches. Likewise, narrow branches are more prone to damage than strong, sturdy branches. Tree trimming on particular branches, like those hanging over a home, will alleviate concern of these branches posing problems when snow accumulates. Such tree care service maintains the integrity and aesthetic design of trees while preparing them for winter months. With both the Farmer's Almanac and meteorologists suggesting a cold, wet winter, wet snow will weigh more heavily on these branches and raise their risk potential.
If heavy storms create dangerous conditions for trees, or cause a tree to fall, the professionals at Amazing Tree Services are available with 24 hour, 7 days a week emergency service to perform disaster tree removal from residential and commercial properties. With heavy rains, winds, and snow accumulation expected, it is best to prepare foliage from winter's elements by scheduling tree care service.
Before the weather dips, residents should have trees assessed for potential risks by a professional tree company like Amazing Tree Services. Their services ensure the safety and vitality of trees winter, without worry about hazardous branches risking damage to NJ homes and properties.
For more information about tree risk assessment before winter arrives, call Amazing Tree Services at (973) 343-6868.