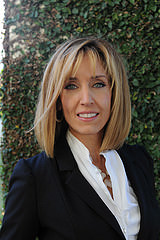 Diversity makes companies work better. We see diversity in life. The best companies seek to leverage that same dynamic by emulating it in the workplace.
Tampa Bay, FL (PRWEB) December 01, 2015
In 2013, a Pinterest programmer revealed that 90 percent of the company's engineers were male. In response, eight of the largest U.S. tech companies confessed similar statistics. A recent Fortune survey of the top nine tech companies in Silicon Valley revealed that on average, women comprise only one-third of the workforce. That gap widens the higher up you go in an organization, with the best company showing women holding barely 29 percent of leadership jobs. (1)
Monica Eaton-Cardone, successful co-founder and executive of several tech companies, including Chargebacks911 and Global Risk Technologies, says that a flourishing and diverse workplace has never been more important than today. U.S. females compose over half the population, and the country comprises the highest number of people from foreign cultures and ethnicities in the world. The proliferation of mobile devices, broadband communications, cloud-based applications and the Internet has created a well-connected and diverse society of multiple perspectives, art forms and behaviors, and yet many tech workforces, lacking such diversity, struggle to match the expectations of the markets they hope to engage.
Tech companies depend upon insight and innovation to create products that will be accepted and used by society. But even though the white male monoculture has traditionally been successful in leadership and technology positions, the ability for it to generate solutions that reflect the needs of the current population has become increasingly hit or miss.
It has been generally thought that there have not been enough females in the science, technology, engineering and math ("STEM") fields to place in the employment pipeline, but that's not the case. Women become educated in these fields in roughly the same percentage as do men. Yet just last year, the U.S. Census Bureau reported that men are employed in STEM occupations at about twice the rate of women with the same qualifications. (2)
This bias can take many forms. Silicon Valley is very network-driven and referral-based, and tends to stereotype the kinds of talent they think they need—a "mirrortocracy." Companies are struggling to hire engineers and programmers to fill urgently needed roles in a highly competitive hiring market, and yet they are not tapping into half of the talent pool. Many are continuing to bring people aboard who look just like themselves.
But even when women are hired, many find that the male-oriented culture at work makes getting ahead—or even having your voice heard—a difficult challenge. In a survey of 557 female scientists published in the Harvard Business Review, two-thirds of the women interviewed reported having to prove themselves repeatedly, with their successes discounted and their expertise questioned. Many quit. (3)
Hiring new employees based on diversity and creating a diverse-friendly work environment has been found to bring about important benefits, such as:

A greater variety of solutions to problems in service, sourcing and allocation of resources.
Increased flexibility in adapting to changing markets and customer demands.
Greater ability to provide global solutions.
A larger pool of ideas an experiences that can be brought to bear on product design and development.
A higher degree of employee motivation. (4)
Eaton-Cardone, who has fostered a number of successful tech companies—often under initially adverse conditions—says that a company must promote inclusivity, not exclusivity, when putting together a diverse staff. And the first step is to build an environment of open communication where educational, cultural and life experience can be shared.
"Creating a diverse company is not about being politically correct or putting in a version of 'affirmative action,'" Eaton-Cardone said. "It's about generating business value and carrying out strategies that have greater impact because they are the product of a multi-perspective management. It's not simply 'hire more women'; it's about improving innovation, resource management, and technology optimization to drive performance. Diversity makes companies work better. We see diversity in life. The best companies seek to leverage that same dynamic by emulating it in the workplace."
About Monica Eaton-Cardone:
Monica Eaton-Cardone is an entrepreneur and business leader with expertise in technology, eCommerce, risk relativity and payment processing solutions. She has co-founded a number of successful companies, employing 350+ people globally. With the advent of "friendly fraud" expanding from the U.S. to other countries, Eaton-Cardone recognized the necessity to protect the global economy from illicit chargeback threats; hence, Global Risk Technologies (GRT) was established. She currently serves as the CIO of GRT, an international organization with subsidiaries in the U.S.; Chargebacks911; and eConsumerServices. She additionally continues to hold the position of COO of Chargebacks911. Eaton-Cardone has earned a reputation for creative business solutions, helping merchants and banks to achieve sustainable payment processing practices and supporting consumers in resolving transaction issues. She is a champion of women in IT, and hopes to contribute to an expanded presence of females in technical professions and leadership roles.
1. Jones, Stacy. "See How the Big Tech Companies Compare on Employee Diversity." Fortune, See How the Big Tech Companies Compare on Employee Diversity Comments. N.p., 30 July 2015. Web. 25 Nov. 2015. fortune.com/2015/07/30/tech-companies-diveristy/.
2. Landivar, Liana. "Disparities in STEM Employment by Sex, Race, and Hispanic Origin." https://fortunedotcom.files.wordpress.com/2014/10/acs-24.pdf. N.p., Sept. 2013. Web.
3. Williams, Joan C. "The 5 Biases Pushing Women Out of STEM." Harvard Business Review, 24 Mar. 2015. Web. hbr.org/2015/03/the-5-biases-pushing-women-out-of-stem.
4. Greenberg, Josh. "Diversity in the Workplace: Benefits, Challenges and Solutions." Diversity in the Workplace: Benefits, Challenges and Solutions. The Multicultural Workplace, n.d. Web. 25 Nov. 2015. multiculturaladvantage.com/recruit/‌diversity/diversity-in-the-workplace-benefits-challenges-solutions.asp.