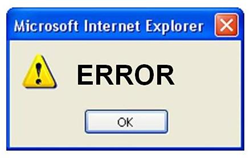 Errors can be fixed with a few simple steps
(PRWEB) December 03, 2015
AppsGeyser is helping app makers around the globe create and publish Android apps. AppsGeyser app makers are not required to have any technical background to create an app, and now, thanks to AppsGeyser, app makers can now fix errors that have cropped up with their app without having to turn to technical services.
AppsGeyser has made it even easier for app makers to fix errors on their own Android app. Errors occur even to the most sophisticated apps in the world, and errors can occasionally occur on AppsGeyer hosted templates. An error is not the end of the world, and can be rectified by trying a number of simple tricks as published by AppsGeyser on their blog page.
In addition to providing a step-by-step guide to creating Android apps, and fixing Android apps, AppsGeyser also provides a strong technical support team whom are on-hand to answer any additional questions an app maker may have. The technical support team are available through AppsGeyser's social media profiles, through direct email and on their technical support page. For further advice, log onto the AppsGeyser blog for a range of online self-learning tutorials.
"I was at a complete loss," said Lisa Gordan. "I uploaded my app to GooglePlay and I was suddenly getting an error message. The technical team at AppsGeyser quickly guided me through a quick fix. Fantastic service."
"Android app makers need to keep an eye on their apps as errors can suddenly crop up," explains Vasily Salomatov, AppsGeyser CEO. "Most errors occur when different Android versions are used. These errors can be fixed with a few simple steps even without technical support."
About AppsGeyser
AppsGeyser, launched in February 2011, is now the biggest Free Android App Builder on the market. AppsGeyser's popularity has risen by enabling users to create apps with ease for Android devices from any web content in under five minutes. AppsGeyser has seen more than 2,318,000 apps created on its platform. There have been more than 1.227 billion installations of its apps.