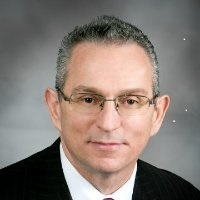 Jericho, NY (PRWEB) December 01, 2015
Grassi & Co. is proud to welcome Anthony Tomaro as an Audit Partner in their Jericho office. Anthony brings over 25 years of industry experience to the firm.
For most of his career, Anthony has been in public accounting, consulting and guiding companies in different industries at different stages of their lifecycle—whether in start-up mode or expansion mode. Prior to joining Grassi & Co., Anthony was a partner with a top 25 firm and was responsible for directing the consulting and auditing activities of several professionals involved in servicing U.S. and China-based companies with listings on U.S. stock exchanges. Recently, Anthony was tasked to take over as CEO of a portfolio company owned by a private equity group—where he was previously a CFO.
Locally, Anthony has spent a significant amount of time in helping private equity firms with their investments by providing financial due diligence and operational insights before investments were made. In addition, Anthony has extensive experience working with publicly traded companies and has consulted closely held private companies through the successful completion of initial public offerings, including working on registration statements for Specified Purpose Acquisition companies (SPACs) and reverse mergers.
"Anthony is a phenomenal addition to our team," says Louis Grassi, CPA, CFE, Managing Partner and CEO. "His track record of success and exceptional involvement in the private equity funds industry makes him an incredible resource for our clients, and we know that his experience will go a long way in meeting and exceeding our clients' needs."
Anthony is a member of the American Institute of Public Accountants (AICPA) and the New York State Society of Certified Public Accountants (NYSSCPA) He earned his Bachelor of Business Administration and Accounting from Adelphi University.
###
About Grassi & Co.: Grassi & Co., the 73rd largest firms in the U.S., is a premier professional service organization specializing in accounting, auditing, tax, technology, and business consulting services. Grassi & Co. has offices in Manhattan, Long Island and Rockland County, NY as well as internationally through its association with Moore Stephens International. Grassi & Co. specializes in professional services for the Not-for-Profit, Construction, Architecture & Engineering, Financial Services, Life Sciences, Manufacturing & Distribution, Retail, Technology, Media & Telecommunication, Transportation and Healthcare industries, among others.