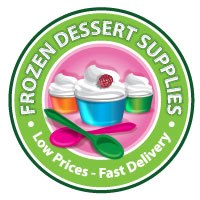 We've seen success in stepping up our social media efforts; now that we have created a good following, we look forward to continuing to grow it.
Gilbert, AZ (PRWEB) December 02, 2015
As of September 2015, FrozenDessertSupplies.com increased their internet marketing efforts, adding a blog and social media pages to their recently revamped website.
Having an up-to-date online presence has given the ice cream supply company an opportunity to engage with their customers online and step up their social media efforts. Since the September additions, FrozenDessertSupplies.com has had overwhelmingly positive responses.
FrozenDessertSupplies.com chose to engage with their customers in a fun, playful, yet informative way by creating FAQ videos, shared through their YouTube channel. "How strong are your spoons?" Is one such popular FAQ. As a response, the company made an engaging video that featured their plastic tasting spoons lifting weights at the gym to get stronger; audience response was positive.
In addition to YouTube, FrozenDessertSupplies.com has a social media presence on Instagram, Google+, Pinterest, and their website's blog. While the company has had Facebook and Twitter pages for a few years, their newly optimized site has consolidated their social media accounts, resulting in increased visibility for these platforms.
And the success of their social media efforts is palpable, as the company has seen an increase of followers on Facebook and more people connecting with them on YouTube.
FrozenDessertSupplies.com aims to integrate a consistent, fun branded message across all of their social media platforms.
Engaging with customers via social media has allowed the company to have a personalized approach that is often lost in typical call-center interactions and transactions.
FrozenDessertSupplies.com started over 7 years ago because there was a need for suppliers in the frozen dessert supply industry that offered online availability to order. The company is an industry leader in dessert supply technology, and they are now leading their industry in social media as well.
"We've seen success in stepping up our social media efforts; now that we have created a good following, we look forward to continuing to grow it," said Tim Porter, president and founder of FrozenDessertSupplies.com
The company has enlisted the help of an in house social media manager and designers. Additionally, customers should expect to see many more videos and interactions from the company on their YouTube and other social media outlets.
About FrozenDessertSupplies.com
FrozenDessertSupplies.com strives to be the top frozen dessert supply distributor in the country. Their online supplies include frozen yogurt cups, frozen yogurt spoons, gelato spoons, ice cream spoons, cup lids, sample cups and more. To keep things simple, FrozenDessertSupplies.com requires no minimum orders, and offers fast AND Free shipping on all purchases. To learn more, visit http://www.frozendessertsupplies.com.