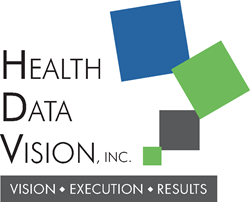 Burbank, California (PRWEB) December 02, 2015
The new features enable Medicare Advantage, Commercial/Exchange and Managed Medicaid plans to index, search and use legacy medical records in a member-centric, meta-data rich environment. This sought-after capability consolidates disparate islands of legacy medical charts and incorporate those data into their revenue management and quality workflows.
The ability to instantly find specific member data and the supporting documentation is becoming a strategic imperative for many plans, especially those offering government sponsored plans like Medicare Advantage. HDVI's Medical Record Repository supports and greatly simplifies a number of functions including quality tracking and reporting, risk adjustment, audit preparedness and response.
"We see an increasing number of health plans wanting to actively use the medical records they keep for record retention purposes, anyway," says Health Data Vision CEO, Michael Klotz. "Our existing customers have helped us understand how important such a capability has become. We were able to provide a compelling offering for legacy medical records built on and seamlessly integrated with our existing Medical Records workflow and analytics platform, including a very streamlined and efficient loading process for legacy medical records and related meta data," continues Klotz.
With the release of the MRCS Medical Record Repository plans now have a single platform for managing a member's entire chart history and a rich toolset for integrating static legacy chart data into active risk adjustment, RADV, IVA or HEDIS® Hybrid projects.
The MRCS Medical Records Repository module is available effective 1/1 2016. Records and metadata loading services are available immediately.
About Health Data Vision
Health Data Vision, Inc., provides a SaaS-based healthcare analytics platform for medical records analysis and targeted solutions for HEDIS® Hybrid, Medicare and Exchange Risk Adjustment and comprehensive, year-round clinical data analysis efforts as well as RADV Audits. The platform provides flexible scalable workflows and automation for medical records-intensive project needs of health plans in the United States.
HDVI's patent-pending, process-centric approach provides state-of-the art automation, quality and audit features, and real-time analytics; all critical for successful medical record review initiatives. For more information about Health Data Vision, Inc., visit http://www.healthdatavision.com or call (866) 969-3222. For more information about this press release, contact pr(at)healthdatavision.com.