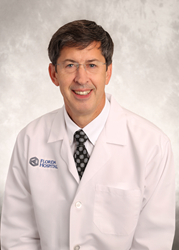 Our surgical weight loss team at Florida Hospital Tampa is pleased to be the first institution in the region to be certified in the surgical technique for the placement of the Maestro System
Tampa, FL (PRWEB) December 01, 2015
Florida Hospital Tampa is the first health care provider in the region to offer the vBloc® Therapy for the treatment of obesity in the state of Florida.
vBloc® Therapy is a vagal blocking therapy, delivered via the Maestro® System, for the treatment of adult patients over the age of 18 years with a body mass index (BMI) of at least 40 to 45 kg, or a BMI of at least 35 to 39.9 kg with a related health condition such as high blood pressure, high cholesterol, Type 2 Diabetes, or sleep apnea and who have tried to lose weight in a supervised weight management program within the past five years. The Maestro® System is the first new medical device to be approved by the FDA for obesity in over ten years.
Obesity is the number one health care challenge of our age and the impact of this disease is so often underestimated. vBloc® Therapy provides patients with a new surgical option for weight loss with a minimally invasive tool that does not compromise their lifestyle or social well-being.
"Our surgical weight loss team at Florida Hospital Tampa is pleased to be the first institution in the region to be certified in the surgical technique for the placement of the Maestro System," said John Dietrick, MD, Medical Director of Florida Hospital Tampa's Bariatric Program.
vBloc® Therapy is a laparoscopic procedure for placement of a device that is much like a pacemaker. The device is attached to the vagus nerve which helps regulate digestion and absorption in the stomach and intestines. It can be adjusted, deactivated or even completely removed. The operation is an outpatient procedure and it does not alter or restrict the digestive system.
On average, people who received vBlock® Therapy for 12 hours a day lost 28% of their excess weight in on year.
Patients interested in scheduling a consultation to learn more about vBlock® Therapy can contact Bariatric Coordinator Candie Swager at (813)615-7871 or at candie.swager(at)ahss(dot)org.
About Florida Hospital Tampa
Florida Hospital Tampa is a not-for-profit 475-bed tertiary hospital specializing in cardiovascular medicine, neuroscience, orthopaedics, women's services, pediatrics, oncology, endocrinology, bariatrics, wound healing, sleep medicine and general surgery including minimally invasive and robotic-assisted procedures. Also located at Florida Hospital Tampa is the renowned Florida Hospital Pepin Heart Institute, a recognized leader in cardiovascular disease prevention, diagnosis, treatment and leading-edge research. The recent addition of the Doc1st ER shows that Florida Hospital Tampa is committed to providing compassionate and quality healthcare. Part of the Adventist Health System, Florida Hospital is a leading health network comprised of 22 hospitals throughout the state. For more information, visit http://www.FHTampa.org.