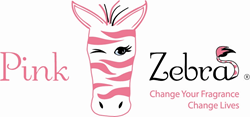 "Finding the strength to juggle the day to day within ourselves sometimes is the hardest battle. Having this opportunity gives people a little more breathing room when it comes to family finances while trying to achieve a higher education."
Houston, TX (PRWEB) December 03, 2015
Pink Zebra has designed a way to support single moms in advancing their educational needs. Developing the HEROES (Helping, Encourage, Reward, Obtain, Education for Single Mothers) Scholarship, allows Single Mothers to pursue their passion to better the lives of their children as well as themselves. PZ believes that single moms should have an equal chance at success despite the challenges they face.
Inspiring words from the founder
Behind this process of the HEROES Program, Kelly Gaines, Founder of Pink Zebra, expresses her emotions on this matter, "I hope this helps single moms to have a peace of mind, to reduce their worries and to have a more meaningful time with their kids while building a better future."
Paving the path for success
Being focused, motivated and a leader of sorts, is only a partial definition of what a "Hero" stands for. Pink Zebra has paved a path for the ones that desire hope and success in their everyday lives. Reports show, about 2 million single mothers (students) have little to no means to contribute enough funds to further their personal education. This scholarship is designed to change thousands those lives.
Details regarding the HEROES Scholarship / qualifications: https://www.pinkzebrahome.com/HEROES.asp
"Finding the strength to juggle the day to day within ourselves sometimes is the hardest battle. Having this opportunity gives people a little more breathing room when it comes to family finances while trying to achieve a higher education."

Pink Zebra believes in being impressionable role models toward children. Agreeing to help meet the needs and wants of so many single moms, proves that dreams can still come true.
Annual Tuition and Academic Expenses Presented
HEROES is proud to offer $1,000.00 scholarships. They are awarded annually for tuition and academic expenses depending the application status and approval. Pink Zebra has made this process encouraging as well as fulfilling. Special qualifications concerning this scholarship was designed with a goal to improve the applicant's educational future.
Inspiring Truth
Embrace the moments that mean the most, while hanging on to your dreams!