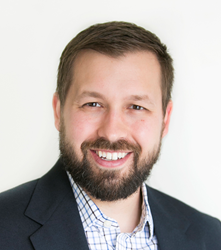 C12 member companies bring incredible value to the community.
Raleigh, NC (PRWEB) December 02, 2015
The C12 Group, America's leading Christian CEO and Business Owner roundtable organization, is growing the NC Capital area practice with addition of new Chair, William Ray. Ray joins Managing Chair Will Dixon who opened the practice in June, 2003 and Chair Jim Doherty who joined the practice in September 2009.
"William is a strong addition to our territory," said NC Capital Managing Chair Will Dixon. "His passion and calling to help business owners steward and grow what God has entrusted to them coupled with his solid business experience will greatly enhance our practice. We are extremely pleased that William has joined our team."
Ray will host an Introductory Breakfast for Christian CEOs and Business Owners on Friday, February 12thth from 7:30-9:00am at MacGregor Downs Country Club, located at 430 Saint Andrews Lane in Cary, NC. Those interested in attending may contact Ray at 919-252-1188 or by email at William.Ray@C12Group.com.
A Raleigh native, Ray and his wife, Nancy, have built a photography business over the last eight years. He is also a trained financial coach and has worked with scores of business owners and individuals to help them manage their personal and business finances more effectively. Ray has served in vocational ministry as well, at Celebration Church in Raleigh. He received his B.A. in Communications/Public Relations from North Carolina State University.
"C12 member companies bring incredible value to the community. Membership in a C12 Group is an outstanding opportunity for economic, personal, and spiritual growth for our local business owners and CEOs. I'm excited to be working alongside Will and Jim in this work, providing the single best resource for the Christian CEO that wants to see both practical business results and an eternal impact," said Ray.
About The C12 Group
Founded in 1992, The C12 Group is America's leading provider of executive roundtables for Christian CEOs and Business Owners. C12's mission is to "change the world by advancing the Kingdom of God in the marketplace through the companies and lives of those Christ calls to run businesses for Him." For more information about The C12 Group NC Capital, contact William Ray at 919-252-1188, by email at William.Ray@C12Group.com or visit C12NCCapital.com.