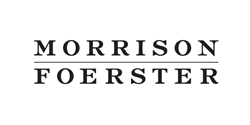 London (PRWEB) December 02, 2015
Morrison & Foerster, a leading global law firm, is pleased to announce that Peter Declercq and Sonya Van de Graaff have joined its London office as partners in the Business Restructuring & Insolvency Group. Mr. Declercq and Ms. Van de Graaff come to Morrison & Foerster from Schulte Roth & Zabel where they regularly represented distressed investors – including individual and ad hoc groups of bondholders – in restructuring matters.
Mr. Declercq and Ms. Van de Graaff joining Morrison & Foerster is a natural expansion of the firm's UK and global Business Restructuring & Insolvency Group, and provides even stronger capabilities to represent clients in London and in cross-border restructuring matters. It follows the appointment last year of James M. Peck, a former bankruptcy judge who presided over the Lehman Brothers bankruptcy, as the global co-chair of the Business Restructuring & Insolvency Group.
"Our global restructuring group has an outstanding diverse practice representing creditors, debtors, lenders, banks and other participants in the distressed markets," said Gary Lee, co-chair of Morrison & Foerster's Finance Department. "Peter and Sonya's focus on the representation of distressed investors and their experience in cross-border restructurings and insolvencies in Europe and beyond further builds on our strong expertise in the UK, Europe, and globally."
Paul Friedman, managing partner of Morrison & Foerster for Europe, added: "Peter and Sonya's arrival is another signal of Morrison & Foerster's strong commitment to continue to expand its UK practice following highly experienced restructuring and insolvency lawyer Howard Morris joining us from Dentons in 2013, and recent strategic recruits including Graeme Sloan and Vlad Maly from Latham & Watkins. In addition to strengthening our restructuring group in the UK and Europe, Peter and Sonya will drive opportunities for the firm's corporate, finance, and litigation practices."
Mr. Declercq is a highly recognized global restructuring and insolvency lawyer and an INSOL International Fellow. Mr. Declercq provides comprehensive counsel to distressed investors in Europe, including hedge funds, private equity funds, and investment banks, and also represents formal and ad hoc creditor groups in connection with multinational out-of-court restructuring transactions and formal insolvency proceedings. In addition, he has experience advising buyers and sellers of distressed assets including non-performing loan (NPL) portfolios – throughout Europe.
"Morrison & Foerster has a phenomenal reputation for offering strong regional and global support to its clients and provides us with the ideal opportunity to further strengthen and deepen our international practice," Mr. Declercq said. "I am delighted to be part of this thriving global practice that is renowned and recognized for its cross-border restructuring expertise."
Ms. Van de Graaff specializes in European restructuring, distressed investing and financing, including direct lending. Ms. Van de Graaff represents hedge funds and other distressed investors, and has vast experience in identifying and analyzing distressed investment opportunities and restructuring strategies. She also advises clients in connection with custody and prime brokerage matters, and counsels private creditors and shareholders regarding financial institution restructurings where government intervention could result in subordination and disparate treatment of private investors.
"London is one of the biggest centers in the world for restructuring work," Ms. Van de Graaff said. "I am looking forward to working with Peter and our other leading restructuring practitioners to build and grow my practice by connecting clients with Morrison & Foerster's global platform and diverse capabilities."
Morrison & Foerster's Business Restructuring & Insolvency Group has one of the strongest practices in the industry and has advised on many of the most complex matters in recent years. Its most recent high-profile cases include representing:

The creditors' committee in the chapter 11 case of Energy Future Holdings
Residential Capital as the debtor in its chapter 11 case
The Chapter 11 trustee for MF Global
The winding-up board of LBI (formerly Landsbanki) through its cross-border restructuring and its recently filed composition
ABOUT MOFO
We are Morrison & Foerster — a global firm of exceptional credentials. Our clients include some of the largest financial institutions, investment banks, Fortune 100, and technology and life sciences companies. The Financial Times has named the firm to its lists of most innovative law firms in Northern America and Asia every year that it has published its Innovative Lawyers Reports in those regions. In the past few years, Chambers USA has honored MoFo's Bankruptcy and IP teams with Firm of the Year awards, the Corporate/M&A team with a client service award, and the firm as a whole as Global USA Firm of the Year. Our lawyers are committed to achieving innovative and business-minded results for our clients, while preserving the differences that make us stronger.