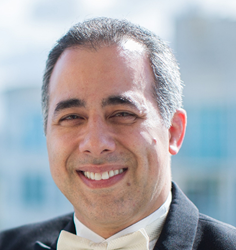 I am confident that my work with C12 will enhance and transform the lives and businesses of our members.
(PRWEB) December 02, 2015
The C12 Group, America's leading Christian CEO and Business Owner roundtable organization, announces expansion of the Central Maryland/Washington DC territory with the addition of J. Oscar Ramirez as Chair. Ramirez joins Ken Gosnell, C12 Chair who has been serving the area since August, 2011. Ramirez will focus on Potomac/Bethesda/Chevy Chase/Silver Springs areas of the Washington, DC Metro.
"I am excited to have Oscar join The C12 Group of Central Maryland. He brings extensive experience as a business leader in non-profit, government, and business environments. He is a results driven executive and will make an excellent addition to our team" said C12 Managing Chair, Ken Gosnell.
Ramirez brings a unique perspective having been a C12 member in Texas and Maryland prior to becoming a C12 Chair. Formerly, he served as President and CEO of an economic development non-profit in San Antonio, TX. He brings 20 years of management experience managing multi-million dollar private and public sector projects and programs. He is a graduate of the University of Oklahoma and holds both a Juris Doctor and MBA from Regent University School of Law.
"It is a great privilege to join The C12 Group here in the DC Metro area and apply my life experiences and analytical ability to help local business owners and CEOs build great businesses for a greater purpose," said Ramirez. "I am confident that my work with C12 will enhance and transform the lives and businesses of our members while we pursue a shared sense of purpose."
About The C12 Group
Founded in 1992, The C12 Group is America's leading provider of executive roundtables for Christian CEOs and Business Owners. C12's mission is to "change the world by advancing the Kingdom of God in the marketplace through the companies and lives of those Christ calls to lead businesses for Him." For more information about The C12 Group of Central Maryland/Washington DC Metro, contact J. Oscar Ramirez at 210-649-7378, by email at Oscar.Ramirez(at)C12Group(dot)com or visit C12CentralMaryland.com.