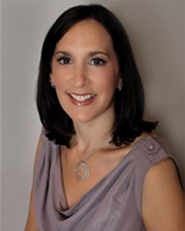 We expect Kybella® to be a popular addition to our menu of services at South Jersey Skin Care & Laser Center, given its proven results in reducing submental fullness.
Hammonton, New Jersey (PRWEB) December 04, 2015
Just months after the release of a medical cosmetic ideal for destroying the unwanted fat cells that cause double chins, South Jersey Skin Care & Laser Center began offering the treatment, Kybella®, to patients looking for a new solution to the old aesthetic headache. While many fat-fighting methods have preceded this latest innovation, New Jersey's Dr. Robin Levin recognized the power and ease of the FDA-approved injectable, which is what led her to add it to her menu of services in November.
Years of research and trials went into landing the FDA's approval, which was officially given on April 29, 2015. Kybella® has been found to be a safe and effective means of treating submental fullness—the fat-based problem that was the focus of the studies. Though the approval is only for the under-chin area, that alone seems to be driving plenty of interest in the cosmetic.
Manufacturer Kythera Biopharmaceuticals, Inc. widely released Kybella® in June.
Because of its newness, Dr. Robin Levin frequently fields questions about what Kybella® can do—and how effectively it can do it. She explains that the cosmetic is a form of deoxycholic acid, which is found naturally in the human body, where its role is to help break down dietary fat. When used to selectively target the problematic under-chin area, Kybella® can literally destroy the fat cells that cause submental fullness.
The injectable option may be particularly appealing to people who have managed to reduce fat elsewhere on the body through diet and exercise, but who find that their efforts do nothing to change their double chin. So-called diet-resistant fat is also known as stubborn fat due to its persistence despite concentrated efforts to get rid of it.
Liposuction has long been an option for patients tired of their submental fullness, but Kybella® now provides another choice for those who want to avoid the surgical route. Kybella® physically destroys fat cells that are then naturally eliminated from the body.
In order to achieve their desired results, patients may need two to six treatments with at least a month between each session. Kybella® will reduce a percentage of fat with each set of injections, so the slimming effects can be cumulative.
To learn more about Kybella® in New Jersey, visit South Jersey Skin Care & Laser Center at 101 Gaither Drive in Mount Laurel or 856 S. White Horse Pike, Suite 6, in Hammonton, both in New Jersey. Call 858-810-9888 for further information.