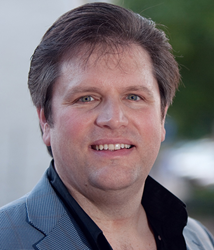 C12 is the perfect intersection of excellent business for those serious about living out their faith in the marketplace.
(PRWEB) December 02, 2015
The C12 Group, America's leading Christian CEO and Business Owner roundtable organization, announces continued growth of the C12 Central Texas territory with the addition of Joel Gunn as a new C12 Chair. Gunn joins Managing Chairs Mike Sharrow and Robert Vogel who have been growing C12 Central TX since 2011 and 2012 respectively. Gunn will focus on the San Antonio coverage area of the Central Texas territory.
"Joel is a great addition, rounding out our team to six C12 Chairs serving local Christian Presidents and CEOs. He brings extensive experience as a Lean Six Sigma Master Black Belt and corporate trainer on problem solving, team building, and master planning. Joel's excellent business acumen combined with his rich history in ministry give great depth to our group" said C12 Managing Chair Mike Sharrow.
Gunn worked for Harris Corporation and the Southwest Research Institute and served on corporate projects with marquis companies such as Wal-Mart, GE, Ford, HP, Harris, and Alcatel, among many others. Gunn holds degrees in Electronics Engineering, Occupational Education, and Ministry.
"C12 is the perfect intersection of excellent business for those serious about living out their faith in the marketplace. We encourage CEOs and business owners to be active in their community; when we are active Christians, we can't help but do good for those around us. We have seen dozens of CEOs and business owners joining C12 in the Central Texas area in the last two years and expect the growth to continue. As we build stronger, more profitable companies, our employees, customers, and suppliers all benefit from businesses run with excellence," said Gunn.
With 15 boards serving both CEO/Presidents and Key Executives with nearly 150 local marketplace leaders engaged and year over year growth of >50% for 3 years running, the C12 Group of Central Texas is excited to have Gunn on deck and ready to serve. Gunn will be chairing CEO boards meeting at the Dominion Country Club and the Club at Sonterra and anticipating the launch of additional CEO and Key Executive boards in 2016. Contact http://www.C12CentralTX.com to find out more about area groups, the team of full-time chairmen and what they are doing across the region.
About The C12 Group
Founded in 1992, The C12 Group is America's leading provider of executive roundtables for Christian CEOs and Business Owners. C12's mission is to "change the world by advancing the Kingdom of God in the marketplace through the companies and lives of those Christ calls to run businesses for Him." For more information about The C12 Group of Central Texas, contact Joel Gunn at 210-920-4866, by email at Joel.Gunn@C12Group.com or visit C12CentralTX.com.