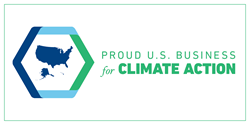 SAN JOSE, Calif. (PRWEB) December 01, 2015
Acer America today announced that it has joined the American Business Act on Climate Pledge, joining more than 140 companies from across the American economy that are standing with the Obama Administration to demonstrate an ongoing commitment to climate action and to voice support for a strong outcome to the COP21 Paris climate negotiations.
THE AMERICAN BUSINESS ACT ON CLIMATE PLEDGE:
Acer applauds the growing number of countries that have already set ambitious targets for climate action. In this context, Acer supports the conclusion of a climate change agreement in Paris that takes a strong step forward toward a low-carbon, sustainable future.
Acer recognizes that delaying action on climate change will be costly in economic and human terms, while accelerating the transition to a low-carbon economy will produce multiple benefits with regard to sustainable economic growth, public health, resilience to natural disasters, and the health of the global environment.
Acer America pledges to:

Build on Acer Inc.'s success in achieving a reduction of global greenhouse gas emissions by working with Acer Inc. to reduce global greenhouse gas emissions by 60 percent by 2020(1), and
Continue to purchase 100% green power for its United States operations and increase the renewable energy purchased for our international operations.
About Acer
Established in 1976, Acer is a hardware + software + services company dedicated to the research, design, marketing, sale, and support of innovative products that enhance people's lives. Acer's product offerings include PCs, displays, projectors, servers, tablets, smartphones, and wearables. The company is also developing cloud solutions to bring together the Internet of Things. Acer employs 7,000 people and ranks No. 4 for total PCs globally.(2) Revenues for 2014 reached US$10.39 billion. Please visit http://www.acer.com for more information.
© 2015 Acer America Corp. All rights reserved. Acer and the Acer logo are registered trademarks of Acer Inc. Other trademarks, registered trademarks, and/or service marks, indicated or otherwise, are the property of their respective owners.
1.) Compared to a 2009 baseline.
2.) IDC FY2014