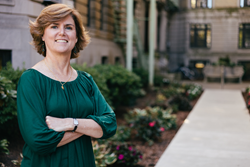 Boston, MA (PRWEB) December 02, 2015
In Dr. Mary Elizabeth Collins' new book, Macro Perspectives on Youths Aging Out of Foster Care, she argues that adolescents in the child welfare system face a number of social, legal, and environmental obstacles which cause difficulties when faced with "aging out" of the care system. Contrary to years of micro-oriented research that has explored development trajectories, clinical perspectives of aging youth, and attachment issues, Dr. Collins believes a more nuanced analysis utilizing a macro orientation will help child welfare advocates begin to understand why adolescents are such a marginalized subpopulation in the child care system. "Though excellent work has been done to understand the developmental trajectory, attachment issues, and clinical perspective of aging youth, I feel a macro perspective is particularly needed at this point in time," she said. "My book aims to fill this gap."
Macro Perspectives on Youths Aging Out of Foster Care examines how policy practice, organizational practice, and community practice can play a role to improve the lives of this adolescent population.
For Dr. Collins, young children claim far more attention in policy arenas because of a greater societal tendency toward care and protection in childhood. "From a policy perspective, adolescents are often ignored unless they're identified as a 'problem' to control, such as juvenile delinquents, teen parents, high school dropouts, or drug addicts," she said. Further, policy attention toward young adults— the life stage for those transitioning out of care—is nearly non-existent. Yet, their accumulated disadvantage threatens their ability for stable adulthood.
Federal legislation such as the Independent Living Initiatives of the 80s, the Foster Care Independence Act of the 90s, and the Fostering Connections to Success Act of 2008 has offered increased supports for foster care youth aging out of care, but Dr. Collins believes that there is even more potential for policy and program solutions. Those next steps include: A focus on concrete supports, utilizing a community orientation, helping of adolescents and young adults to claim their voices in political arenas, and bolstering of a commitment to research-based knowledge for evidence-based policy and programming.
Dr. Mary Elizabeth Collins is Associate Dean for Academic Affairs and Chair and Professor of Social Welfare Policy at Boston University School of Social Work. Macro Perspectives on Youths Aging Out of Foster Care, published in October 2015 by the National Association of Social Workers Press, is her first book and available for purchase online.