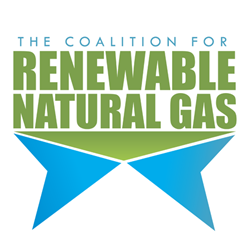 The EPA has spoken, and high Btu landfill gas is to be a crucial part of the country's ongoing renewable energy mix.
Midland, Texas (PRWEB) December 03, 2015
Despite recent setbacks in commodities markets and the oil & gas industry in general, or perhaps because of them, Morrow Renewables has experienced unprecedented growth recently in the landfill renewables industry, converting waste methane to saleable gas.
The waste-to-energy concept is one that has received renewed interest and investment as of late, and Morrow Renewables has become a recognized leader in its particular niche collecting and treating methane to a pipeline quality high BTU gas product. And there has never been a better time for energy industry leaders with a social conscience, like Morrow Renewables, to actively engage in the process of examining policy issues and changes which will impact the energy industry for years to come.
Enter RNG 2015: the Fuel, Heat, Power & Policy Conference hosted by the Coalition for Renewable Natural Gas. The RNG Coalition advocates for renewable natural gas derived from cellulosic waste sources so that present and future generations will have access to domestic, renewable, clean fuel and energy supply.
Members of the RNG Coalition do not merely sign up to join, they put significant skin in the game. The result? A vested group of individuals and organizations with a high level of expectation. Each December, RNG Coalition members gather to discuss proposed priority objectives for the upcoming year. The RNG 2015 conference will be held at the Hotel del Coronado in San Diego December 7-9.
Policy related priority objectives specific to North America scheduled to be discussed during the 2015 RNG Conference, include topics ranging from:

Renewable Fuel Standards
Low Carbon Fuel Standards & Clean Fuels Programs
Pipeline Access Rules
Clean Fuel & Energy Tax Reform, and
RNG Market Development
Morrow Renewables' president and RNGC Board of Directors member Luke Morrow commented on this year's conference. "This year's RNG conference comes at a particularly effective time, right as we are seeing the cellulosic D3 RIN market develop around high Btu landfill gas in light of the EPA's designation last year. The EPA has spoken, and high Btu landfill gas is to be a crucial part of the country's ongoing renewable energy mix. As an industry we must lead the way in creating and sustaining a market for our renewable resource that is stable, transparent, and comprehensive so that more projects may be built to fit the growing demand for renewable energy."
Morrow Renewables, LLC provides an integrated, end-to-end landfill gas-to-energy (LFGTE) solution to the municipal solid waste (MSW) sector. Working with landfill owners, operators and waste management companies, Morrow Renewables can qualify, finance, develop, install, and operate projects that capture and process vented and fugitive methane to generate new revenue streams and reduce compliance risk for landfill partners. The company currently operates several treatment facilities in Texas, Louisiana and Arkansas, and is engaged in long-term training and development for operator crews in Brazil utilizing Morrow Renewables treatment facilities.