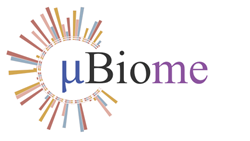 San Francisco, CA (PRWEB) December 02, 2015
uBiome, the leading microbial genomics company, has announced the appointment of highly regarded physician Alan Greene, MD to the key position of Chief Medical Officer. Dr. Greene will focus on the impending launch of a range of clinical tests, currently in the final stages of development. Dr. Greene is a practicing pediatrician, author, speaker, and thought leader in e-health.
uBiome is pioneering the use of powerful high-throughput DNA sequencing technology to provide detailed analysis of the human microbiome. The microbiome is the term for the richly diverse quantity of bacteria which coexist in and on the human body. There are ten times as many microbial cells living in this ecosystem than there are in the entire human body, amounting to between three and five pounds. Bacteria in the gut, for example, play a supporting role in digestion and the synthesis of vitamins, however pathogenic bacteria are associated with a range of conditions – some very serious – such as celiac disease, inflammatory bowel disease – including both Crohn's disease and ulcerative colitis, irritable bowel syndrome, esophageal reflux and esophageal cancer, clostridium difficile infection, colorectal cancer, and many others.
Dr. Greene is a graduate of Princeton University and received his medical degree at the University of California, San Francisco. He was the Founding President of the Society for Participatory Medicine and currently serves on the board of The Lundberg Institute. He heads DrGreene.com, a popular and trusted pediatric health resource acclaimed by the American Medical Association as "the pioneer physician web site". Dr. Greene is a frequent guest on TV and radio shows, having appeared on the TODAY Show, Good Morning America, Fox and Friends, The Dr. Oz Show, CNN, ABC, CBS, NBC, NPR and more. Dr. Greene's views, commentary, and wisdom have also been reported by a wide range of prestigious publications, including The New York Times, The Wall Street Journal, USA Today, and Time Magazine. He is an accomplished public speaker, appearing at TEDx, Health 2.0, and dozens of events across North America, Europe, Asia, and the Middle East. Dr. Greene is also the author of four books including Feeding Baby Green and Raising Baby Green.
Walter De Brouwer, PhD is a Belgian-born Internet and technology entrepreneur. His company, Scanadu, is developing consumer health diagnostic devices such as the Scanadu Scout, designed to measure physiological markers including temperature, heart rate, blood oxygenation, respiratory rate, ECG, and blood pressure. Scanadu is one of seven teams who have reached the final stage of the $10 million Qualcomm Tricorder X Prize contest, which seeks to build a real-world version of the Star Trek™ tricorder, a device used by doctors in the TV and movie series to diagnose diseases.
As Dr. Greene notes, "As a practicing pediatrician, I know all too well how challenging it is for healthcare professionals when patients present with symptoms that suggest bacterial origins. With old-style culture tests, it could take far too long to learn which pathogens may be causing infection. uBiome's technology can simultaneously check for many pathogens as well as the crucial balance of commensal organisms in the microbiome. uBiome is spearheading a diagnostic revolution around the microbiome, and I'm tremendously excited to be a part of it."
uBiome was launched by UCSF scientists and technologists from Stanford and UCSF in 2012 after its crowdfunding campaign raised triple its initial goal. uBiome is now funded by Andreessen Horowitz, Y Combinator, and other leading investors. The company's mission is to use big data to understand the human microbiome by giving consumers the power to learn about their bodies, perform experiments, and see how current research studies apply to them.
Contact:
Orli Kadoch
orli(at)ubiome(dot)com