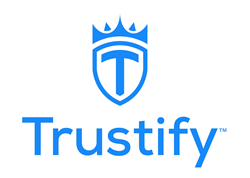 "Like startups, journalists already have enough on their plates. We don't need to waste their time, or our own, by announcing investment news that no one but us is really excited about." -Danny Boice, Trustify CEO
Washington, DC (PRWEB) December 02, 2015
The gang at Trustify is happy to announce a special holiday gift for journalists. Like you, Trustify is sick and bored of reading all of those press releases from startups and the money they're raking in from investors. Let's be honest, busy journalists certainly have better things to write about. This holiday season, Trustify is giving you the greatest gift of all: no more boring investor press releases. At least not from Trustify, that is.
"Almost every startup announces how much money they raised in their seed rounds," said Trustify CEO Danny Boice. "It's unnecessary attention."
Trustify, a Washington, DC area startup, is the world's first technology platform to connect clients across the United States with a network of highly trained and qualified professionals that offer real-time observation and digital monitoring. Trustify seeks safely assist their clients using their confidential, investigative services giving them peace of mind when they need it most.
"Like startups, journalists already have enough on their plates. We don't need to waste their time, or our own, by announcing investment news that no one but us is really excited about," said Boice.
Despite the incredible amount of attention and success this innovative company has received from major investors (who, as promised, will not be mentioned here), Trustify is dedicating its time and attention to our expanding business and assisting Trustify's thousands of clients, rather than focusing on announcements every time they get a new investor. Even though they do love our investors! Who can be found on AngelList, if you're really that interested in checking out their seed round investors.
Here's some even better news for journalists out there. They won't have to read or report on every new investor Trustify acquires. Instead, they can just focus on what Trustify does best: real time observation and monitoring to keep families and individuals safe when they need to feel safe the most.
Happy Holidays, journalists. Trustify hopes that you enjoy not hearing anything boring from them. Only the awesome stuff.
For press inquiries regarding things that you actually DO want to hear about, please contact:
Kathryn McQuade
kathryn.mcquade(at)trustify(dot)co
202.552.1016