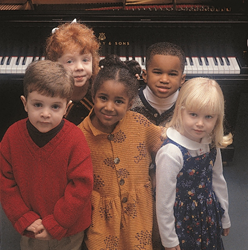 (PRWEB) December 02, 2015
What could be more traditional than families gathered around the piano to sing carols for Christmas? Hall Piano Company invites families to celebrate at the 3rd annual "Santa and a Steinway" event on December 12th in their store at 901 David Drive in Metairie.
The fun begins at 2:00pm. Along with hot cocoa and cookies, kids can make a quarter-note ornament and take a photo with Santa. And Hall Piano's special gift, piano students get to experience playing carols on a Steinway & Sons concert grand piano.
The event is free and open to the public. Steve Kinchen, co-owner of Hall Piano Company, said, "Our hope is to create a unique and delightful experience for children and families so that their connection to music, and the piano in particular, is rich and memorable."
Located at 901 David Drive in Metairie, Hall Piano Company is Louisiana's premier Steinway & Sons dealer. In addition to piano lessons, Hall Piano's services include piano sales and rentals, acoustic and digital piano sales, and method books. Adult lessons are also available.
For additional information about the Hall Piano Company and the Santa and a Steinway event, contact Emily McWilliams at emilym(at)hallpiano.com or call 504.733.TUNE.