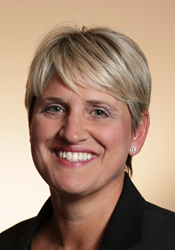 Lambertville, NJ (PRWEB) December 02, 2015
TayganPoint Consulting Group, a leading strategic management consulting firm, announced today that CEO and co-founder Joy Taylor was named as one of New Jersey's 25 Leading Women Entrepreneurs. Thousands of New Jersey's women entrepreneurs continue to impress with their admirable drive and business success. However, a selective group of twenty-five esteemed women far exceed the confines of traditional success and continue to push the boundaries with their businesses.
These highly regarded women entrepreneurs will be honored as the 2015 "Top 25 Leading Women Entrepreneurs" by LWE at the organization's 5th Annual Recognition Event. This year's theme, "Embracing the Future" will spotlight the efforts and impact that these respected business leaders and their companies have played and will continue to play in building a stronger and more innovative economic foundation for our state and the country at large. This group of talented and successful women, have been carefully selected by a respected professional advisory panel based on a criterion of innovation, market potential, and advocacy for women and community involvement.
Co-founder and CEO of TayganPoint Consulting, Joy Taylor has over twenty years of cross-functional experience in business management consulting. Prior to founding TayganPoint, she held roles with IBM, PWC and GE. She is well-versed in Lean Sigma, team facilitation, program and project management, as well as communications and change management. Joy seamlessly manages complex, global programs and initiatives for a variety of Fortune 500 clients, driving process and productivity improvement efforts in fast-paced environments.
Joy is a frequent presenter to audiences at client conferences, professional associations, and developmental forums. Her charismatic style is similar to her consulting style - leaving a strong impression to all in attendance.
An active contributor in her community, Joy dedicates her much of her free time to a variety of organizations, including: YMS Special Stars, serving the athletic needs of children on the autism spectrum, The Forum of Executive Women, and St. Mary's Medical Center.
"I am truly honored to showcase the talents and stellar leadership traits of these amazing women," says Linda Wellbrock, CEO and Founder of LWE. "Remarkably, each year our pool of hundreds of nominated applicants continues to get stronger and stronger; making it difficult for our advisory committee to select just twenty five. However, in the face of a constantly evolving and exceedingly challenging market, this year's featured women business leaders' creativity and entrepreneurial spirit exceed the others, as proven through their exceptional business skills and strong influences within their respective industries."
In 2015, a record nearly 500 nominations were received from women entrepreneurs and new this season "intrapreneurs," corporate innovators, who are all accomplished, intelligent and inspired by their work. These trend-setting women make an impact in their companies, their industries and their communities.
Historically, honored LWE's support hundreds of non-profit organizations, employ tens of thousands of workers and generate billions of revenues in their businesses. These revenues are generated from New Jersey based companies that span from start-up businesses to global entities:

6% from companies that generate revenues under $1 million;
13% from companies that generate revenues between $1-5 million;
24% from companies that generate revenues between $5-$10 million;
25% from companies that generate revenues between $10-20 million; and
26% from companies that generate revenues that exceed $20 million.
Leading Women Entrepreneurs continues to recognize the hard work of New Jersey's top female entrepreneurs and intrapreneurs with a mission to create a sustainable, ongoing environment that brings leaders together and showcases their attributes and contributions.
About TayganPoint
TayganPoint Consulting Group, an Inc. 5000 company, is a strategic management consulting firm that implements strategy and organizational change in life sciences, health care, financial services, and energy organizations to improve their efficiency and overall business performance. Established in 2009, TayganPoint's team of seasoned process experts has a reputation for hands‐on service and deep sector expertise in areas like strategy alignment and execution, process improvement, change management and communication, and program and project management. The company leverages this deep knowledge of its clients' business needs to grow its portfolio, expand into new markets and help clients make strategy happen. For more information on TayganPoint Consulting Group, please visit: http://www.tayganpoint.com.