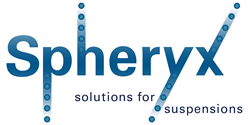 New York, NY (PRWEB) December 02, 2015
Spheryx, Inc. announced today that the National Science Foundation (NSF) has awarded the company a Supplemental Small Business Innovation Research (SBIR) grant. The focus of the funded work is on the application of Total Holographic Characterization to CMP slurries used in the manufacturing of semiconductor wafers. This grant is intended to bridge the gap between Phase I and possible Phase II funding. It helps accelerate the Phase I project to the commercialization stage by matching 50% of third party investments, extending the R&D effort beyond the current grant to meet technical requirements of third party investors. The patented technology has the potential to improve quality assurance for CMP slurries and reduce waste in the manufacturing process of semiconductor wafers.
Dr. Laura Philips, President and CEO of Spheryx stated "Waste resulting from imperfections in wafers caused by agglomerates in CMP slurries is a serious problem for the semiconductor industry. Total Holographic Characterization has the unique ability to detect large particles in turbid media, which is critical to controlling the occurrence of these agglomerates. We are delighted that the NSF is supporting our efforts at tackling this important problem."
About Spheryx, Inc.
Spheryx, Inc. is a privately held analytical services and instruments company providing Total Holographic Characterization of colloidal materials. Spheryx's breakthrough proprietary technology uses holographic video microscopy to characterize each particle in colloidal dispersions and multi-component colloidal mixtures, thereby offering unprecedented insights into these materials' characteristics. Applications include research and development, quality assurance and manufacturing process control across a broad spectrum of industries, where characterization of colloids can enhance innovation, improve safety and reduce costs. For more information please visit the company's website at http://www.spheryx.solutions/
Note: This news release contains forward-looking statements regarding future events. These statements are just predictions and are subject to risks and uncertainties that could cause the actual events or result to differ materially. These risks and uncertainties include, among others: the results, timing and costs of our studies; our ability to obtain future funding on acceptable terms; the possible impairment of, or inability to obtain intellectual property rights; and innovation by our competitors.