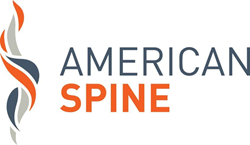 Frederick, Maryland (PRWEB) December 04, 2015
Dr. Sandeep Sherlekar and Dr. Atif Malik are pleased to welcome Priyanka Bahl, PA-C to the American Spine Team. Priyanka will be practicing primarily in our Germantown and Frederick locations.
Priyanka is a board certified Physician's Assistant who joined American Spine in October of 2015. Priyanka completed a 5 five-year accelerated Physician's Assistant Program at King's College in Wilkes-Barre, Pennsylvania. While there, she received her Bachelor's Degree in Medical Science and a Master's Degree in Physician Assistant Studies.
Priyanka dedicates her time to thorough patient education. She strives to make sure her patients understand their medical conditions and treatment plans. Her main goal is to create a trusting relationship with her patients. She provides individualized care to help them return to the best quality of life possible.
Priyanka believes in treating the mind, body and spirit as a whole. Her philosophy revolves around the belief that controlling chronic pain requires a multidisciplinary approach. She likes to look at all the aspects of suffering to find a lasting solution.
In the future, Priyanka also plans to participate in a few medical mission trips. She believes it is important to provide medical care, health education, and humanitarian assistance to all people in need, not necessarily just those close to home.
While not at work, she enjoys participating in yoga, tennis, cycling, interior design, traveling and spending time with family and friends.
American Spine Center is currently accepting referrals and new patients for both surgical and pain management patients. To schedule an appointment at any of our offices, call #240.629.3939 or visit our website at http://www.americanspinemd.com for more information.
Or for personal attention, please contact Laurie Pantezzi of American Spine, 301.471.4795 or laurie(at)americanspinemd(dot)com.