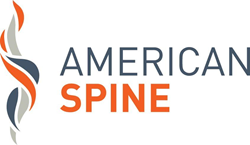 (PRWEB) December 07, 2015
Dr. Sandeep Sherlekar and Dr. Atif Malik are pleased to welcome Dr. Adaku Nwachuku, Doctor of Osteopathic Medicine, to the American Spine Team. Dr. Nwachuku will be practicing primarily in our Germantown and Waldorf locations.
Adaku U. Nwachuku, DO, obtained her medical degree at New York College of Osteopathic Medicine. She completed a Traditional Osteopathic Rotating Internship at Long Beach Medical Center in Long Beach, NY. She completed a residency in Physical Medicine and Rehabilitation (PM&R) at Nassau University Medical Center, East Meadow, NY where she served as Chief Resident in her final year. This was followed by a Musculoskeletal/Interventional Pain fellowship at Rehab NY in Amherst, NY. She also obtained a Master's in Business Administration from New York Institute of Technology.
Dr. Nwachuku strives to convey that patient care is a team effort and the goal is to return the patient to maximal functionality. She treats an array of pain issues, but special interests include lower back pain, neck pain, and joint related pain. She utilizes a combination of interventional pain procedures, pharmacotherapy, therapy to restore biomechanics, as well as other conservative measures to achieve the aforementioned.
Dr. Nwachuku has contributed a chapter to the Oxford Handbook of Physical Medicine & Rehabilitation as well as to several other PM&R journals. She was featured bimonthly in Atlantic County Woman Magazine with discussions relevant to common spine and musculoskeletal conditions. She is a member of the American Academy of PM&R, International Society of Interventional Spine, Association of Nigerian Physicians in the Americas and several other organizations.
In her spare time, Dr. Nwachuku coordinates and participates in medical missions to Nigeria, lectures to Physician's Assistants at Downstate Medical Center, Brooklyn, NY, and enjoys spending time with her family, singing, mentoring, church and community service.
Dr. Nwachuku and American Spine are currently accepting referrals and new patients for both surgical and pain management patients. To schedule an appointment at any of our offices, call #240.629.3939 or visit our website at http://www.americanspinemd.com for more information.