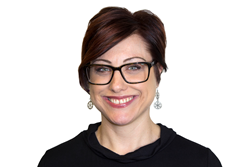 Chicago, Ill. (PRWEB) December 03, 2015
To meet the needs of a rapidly growing global and U.S. client base, GA Communication Group, one of the nation's leading independent full-service healthcare communications agencies, has hired consumer marketing specialist Julie Hamilton to the position of senior vice president, account director.
"With Julie, we're helping to fulfill our goal of hiring the best talent and continuing to deepen our marketing perspective in healthcare. She has a proven track record of developing complex and highly successful brands that engage consumers and bring brands to life," said CEO Joe Kuchta. "Her rich marketing experience will be a major asset to our clients."
Hamilton brings extensive experience in consumer marketing—both domestic and global—with a wealth of knowledge in both consumer packaged goods (CPG). In her new position, she will be providing strategic oversight for some of GA's clients' brands.
She will be overseeing the agency's domestic and global campaigns to promote a therapy for primary immunodeficiency, targeting patients and nurses. Hamilton reports to GA president Nancy Finigan.
With more than 14 years of consumer marketing experience, Hamilton joins GA after a nine-year stint at The Marketing Store Worldwide, Chicago, Ill., one of the largest privately held brand activation agencies in the world. As vice president, strategic business partner, she was lead strategic agency contact for U.S., Canada and global marketing teams, overseeing campaigns and integrated retail programs for global giant McDonald's, including the activation of major partnerships with FIFA World Cup and the NFL.
Among the signature programs she managed there was a global, complex, multi-channel activation for McDonald's, targeting kids and families during the 2012 Summer Olympics. This included a robust digital experience in 40 languages and print pieces delivered to 90 million kids worldwide. She has also led highly visible domestic campaigns, including the Monopoly at McDonald's consumer promotion.
Hamilton began her career in account management, working as an account executive for Marketing Drive, a Chicago-based promotion, digital and shopper marketing agency.
During her free time, she also volunteers with various non-profit organizations, including The Barnabas Group, Opportunity International and World Relief, where she offers her business and marketing experience to help further advance the organizations' vision. Hamilton, 37, graduated from North Central College in Naperville, Ill. with a Bachelor of Arts degree in Literature.