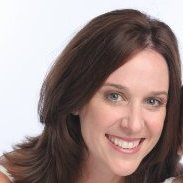 HUNTINGTON BEACH, Calif (PRWEB) December 04, 2015
Teacher Created Materials, a leading educational publisher and content developer located in Huntington Beach, Calif., has appointed Deanne Mendoza as the new Executive Vice President of Strategic Development with oversight that includes strategic partnerships, advocacy, outreach, and new business for the company.
Mendoza has long led the International Sales and Business-to-Business channels at Teacher Created Materials, increasing the caliber of sales processes and personnel through recruitment, coaching, and team building. Under Mendoza's direction, the two channels have expanded dramatically and now represent approximately twenty percent of the company's overall sales.
Mendoza has long believed in and worked for the expansion of core company values. In her new position, she will continue to lead and accelerate growth throughout the company, develop new and existing partnerships, reinforce the focus of company goals and the core mission, and maintain the voice behind the company's vision.
"I'm excited to lead Teacher Created Materials in the many areas of strategic development. We are truly focused on creating a world in which children love to learn, and I believe that we can infuse that message in so many aspects of our business," said Executive Vice President of Strategic Development, Deanne Mendoza.
About Teacher Created Materials
Teacher Created Materials develops innovative and imaginative educational materials and services for students worldwide. Everything is created by teachers for teachers and students to make teaching more effective and learning more fun. http://www.teachercreatedmaterials.com