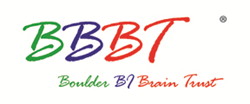 To increase BI adoption, we need to give business users the ability to serve themselves. -- BBBT Founder, Claudia Imhoff
Boulder, Colorado (PRWEB) December 02, 2015
On Friday, December 4, 2015, BBBT members will be briefed by Dundas Data Visualization's Vice President of Research and Development, Mariana Stoica-Constantin, and Director of Product Marketing, Ariel Pohoryles, on how Dundas BI provides BI solutions that are adapted to different BI user roles.
For over 20 years, Dundas Data Visualization has been providing data visualization and BI solutions across all industries. Dundas's latest offering, Dundas BI, provides organizations with one flexible tool for all their BI needs that is easily integrated and embedded into existing systems and applications, enabling users to access all their data, on any device, for faster insights.
"In most enterprises, BI adoption has languished at about 25% of potential business users. To increase BI adoption, we need to give business users the ability to serve themselves," said BBBT Founder, Claudia Imhoff. "Dundas has focused much of its R&D efforts in enabling self-service BI, resulting in Dundas BI, an embeddable, self-service solution."
"Dundas is excited to present how far we have come since our Dundas BI launch," said Ms. Stoica-Constantin. "Dundas BI truly provides the level of access every user needs - from consumers to analysts, all the way to BI professionals, delivering advanced integrated BI solutions to the business."
A podcast summarizing the presentation will be available at the BBBT podcasts page and a video of the presentation will be available at the BBBT videos page.
About BBBT
The Boulder Business Intelligence Brain Trust has served the BI industry since 2006. It is a consortium of over 190 industry analysts, experts, and practitioners from around the world. BBBT hosts BI industry vendors who provide extended, interactive briefings, streamed live as webinars exclusively to BBBT members. It's a reciprocal arrangement, the members receive the latest information on current and planned BI tools and technologies, and the vendors get valuable feedback on their offerings, marketing, and messaging.
About Dundas Data Visualization
Dundas Data Visualization is a leading, global provider of Business Intelligence (BI) and Data Visualization solutions. Dundas provides organizations with the most flexible, innovative and scalable BI, dashboard and reporting software, through a fully embeddable BI platform, enabling users access to all their data for better decisions and faster insights.